On a rainy and cold evening, the Hello Nation decided to go casual and join the gangster world of hip hop, graffiti, and street food for our annual year-end event.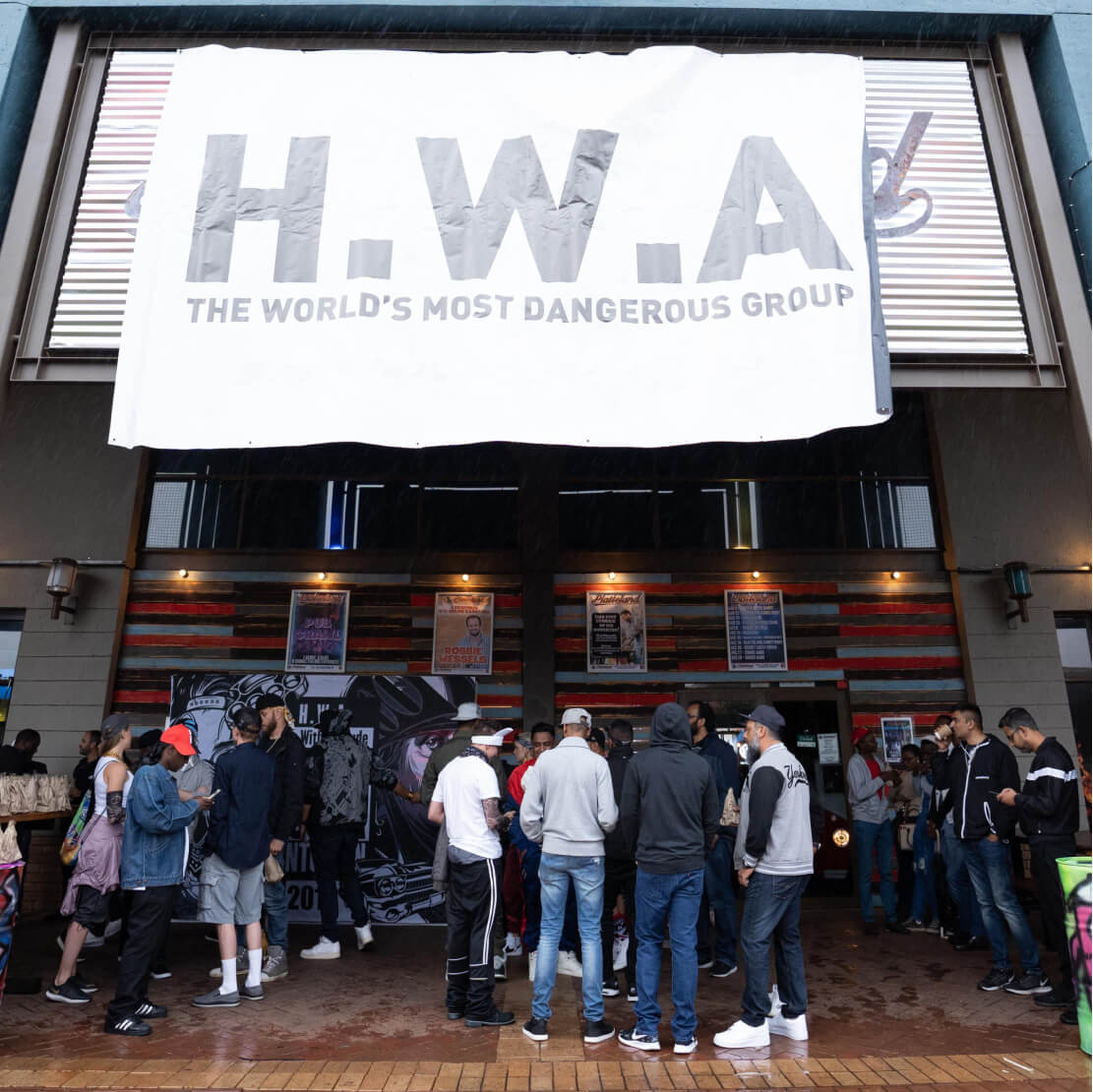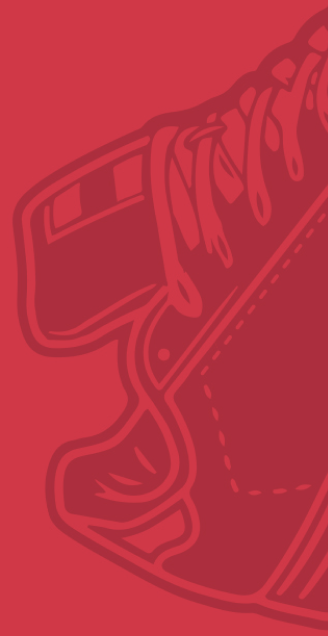 All our legends were dressed to impress. Chains, braided hair, cool kicks and even some bling, was everywhere to be seen! A shout-out to Britz Theron who won the best dressed award for the evening. Once everyone got a seat, we were entertained by none other than Farhan Esat, who is a stand-up comedian.
As per tradition, we like to recognize and reward those who went above and beyond throughout the year. These lucky 12 legends won super cool light-up trophies, and a whole years' worth of bragging rights. We would like to thank them for their hard work, and may they keep inspiring the rest of us to work hard and keep on thinking out of the box.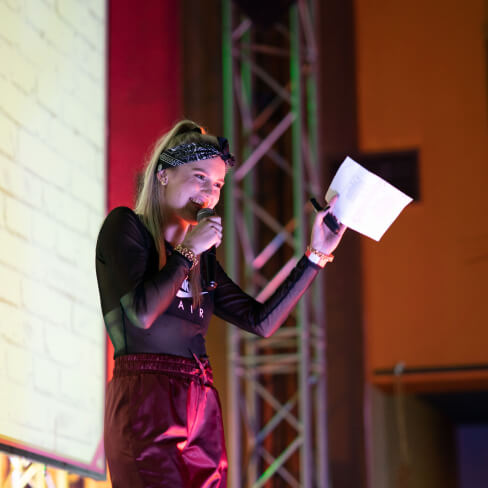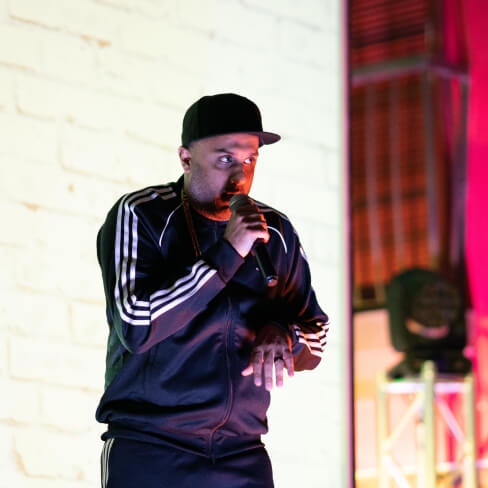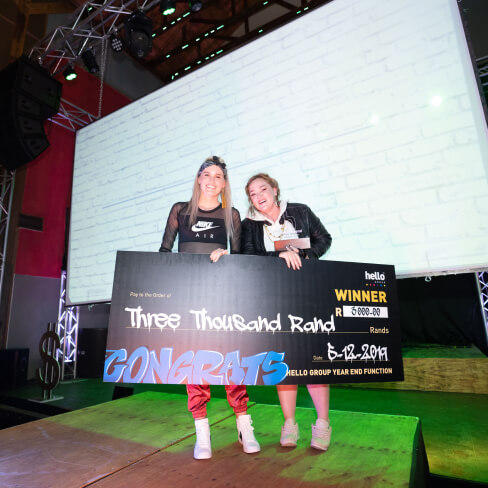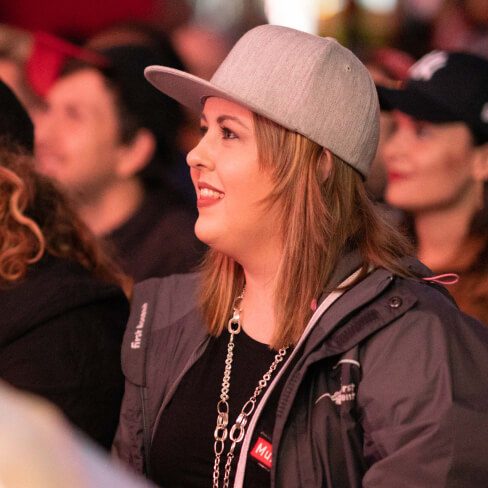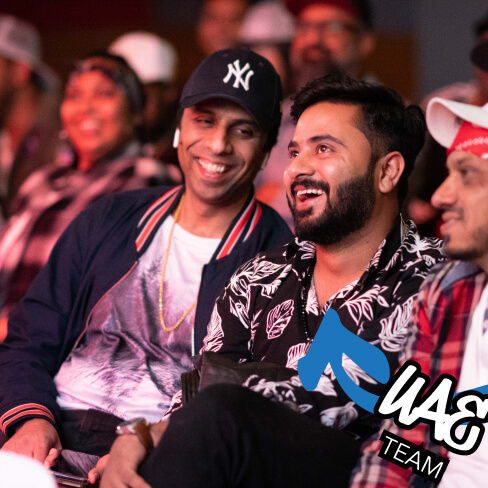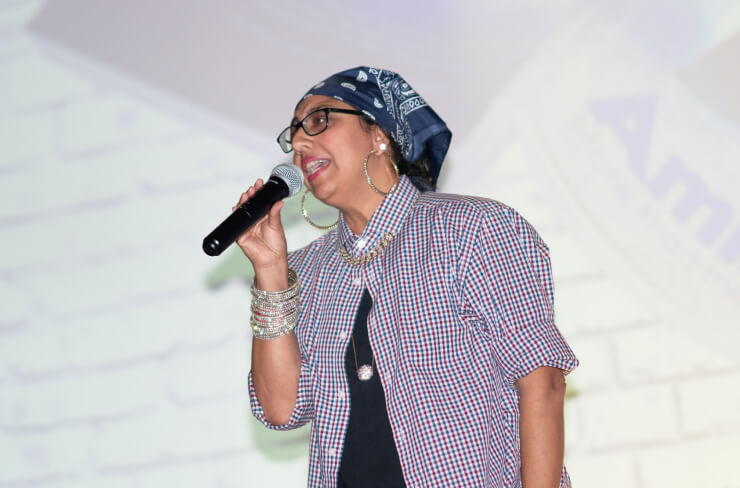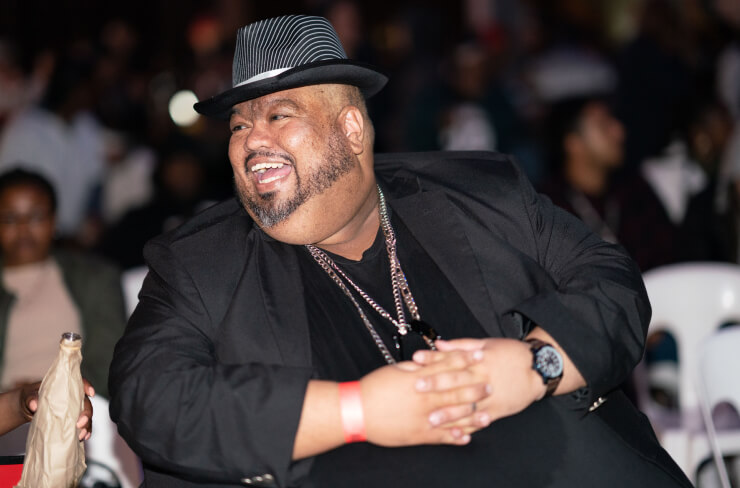 Some of the highlights throughout the evening was our very own tattoo parlour. Anyone could choose from a selection any artwork and they had it sprayed on you. Another favourite is of course our photobooth. Make sure you go check out all the photos on our Public Drive.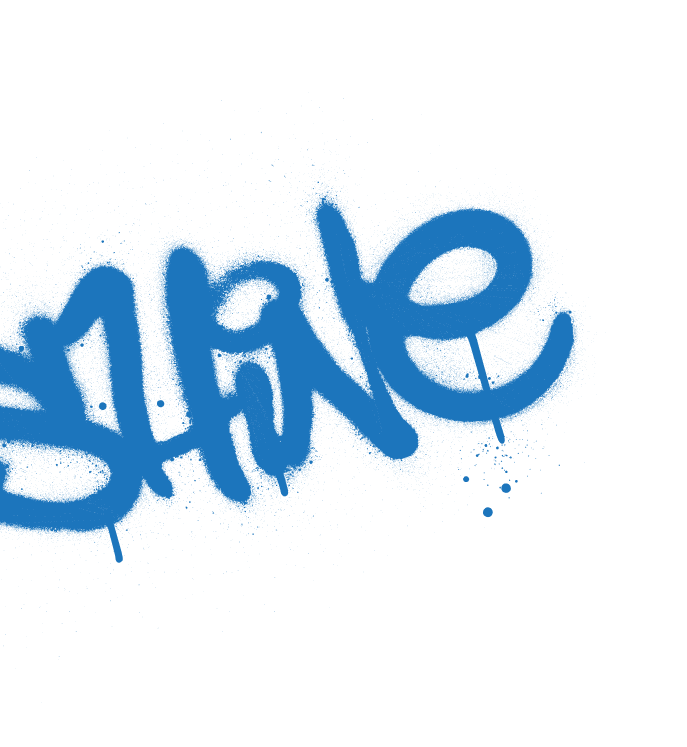 Finally, the food was ready, and it was well worth the wait. Pizzas with endless toppings and bagels from a street cart. Once our bellies were full the dance floor opened, and everyone entertained us with their awesome dance moves.
Thank you to everyone that worked very hard to make this a LEGENDARY year-end function. We look forward to our next one!