Explore Thailand
with Lungi
As most of us only dream of a holiday since lockdown started, Lungi was one of the very few fortunate people who went for an overseas holiday, just before lockdown. As a reward for being on the cover of our 4th annual Hello Covered Magazine, she went with Mandla to Thailand!
---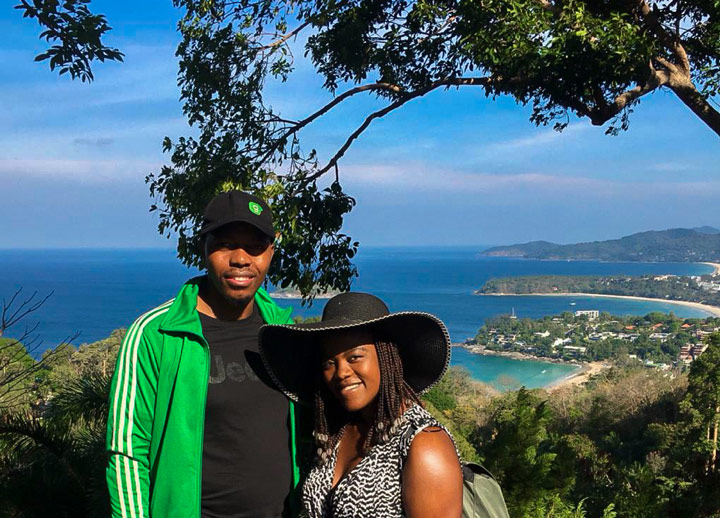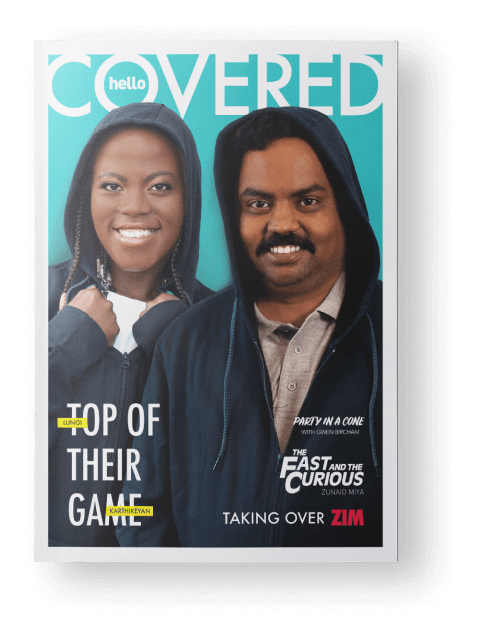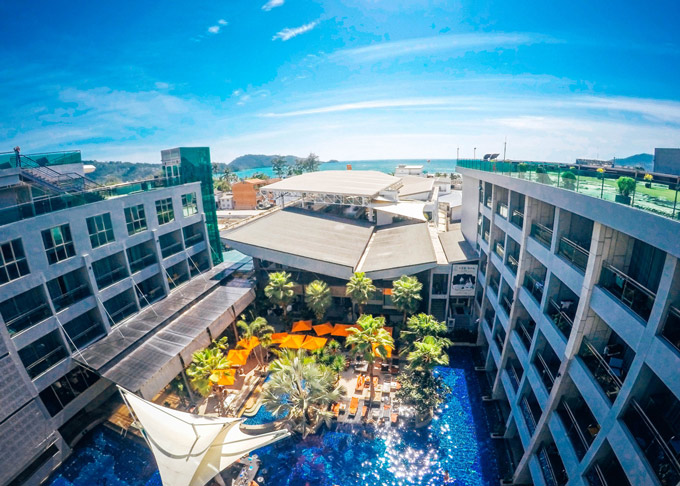 The KEE Resort
& SPA
Lungi and Mandla checked in at The KEE Resort and Spa, that is located at the heart of Patong Beach, Thailand. There they spent the next 7 nights of their stay.
If you love heat and humidity, you will certainly love Thailand. Most people walk around in swimwear, or as little as possible. Luckily there were air-conditioning in the rooms. However, one event worth getting dressed up for was when they went out to celebrate the Chinese New Year. Many people couldn't return to China because of COVID-19, so they had a large festival in Phuket.
Rang
Yai Island
A special place to visit is Rang Yai Island. It's a slice of paradise just a 20 min boat ride away. It is uninhabited but has a restaurant and a little bar. It is as close as to unspoiled as you can get in this part of the world. Just look out for the monkeys – they grab your food when you don't look.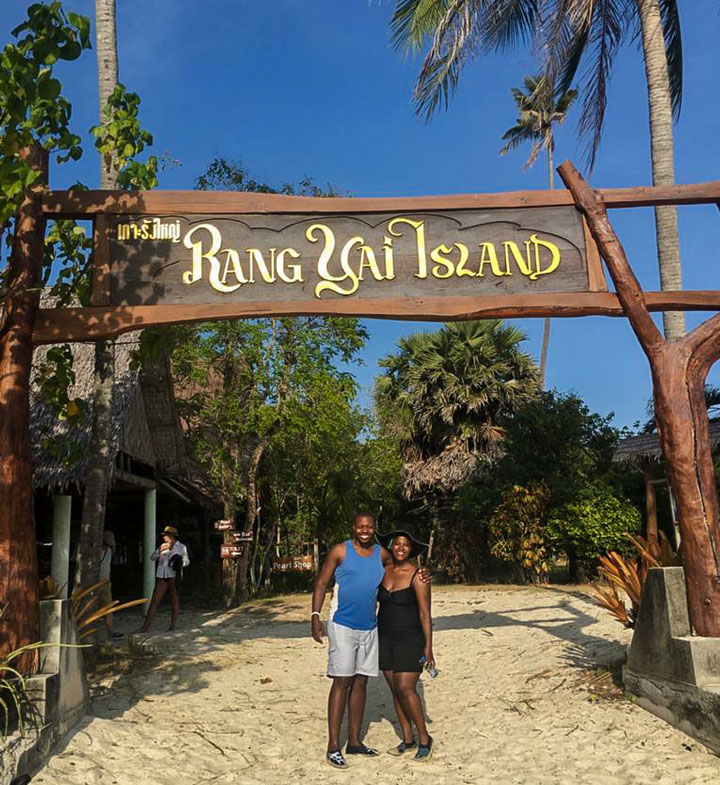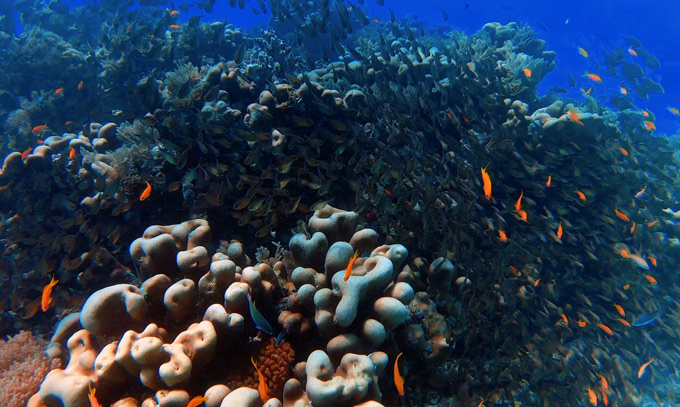 With white sandy beaches and clear water, naturally you would want to spend hours in the water. Lungi and Mandla went out snorkeling and it was one of their favourite things to do. They enjoyed it so much, they did it twice. With plenty of fish and coral, the underwater world was beautiful to experience. Naturally, they were always the last people to return to the boat.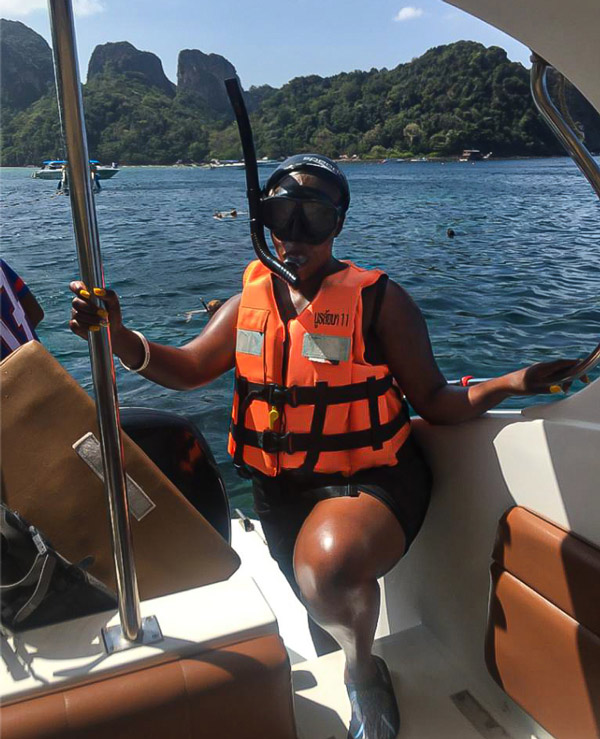 Top favourite places
The Love Tree
Firstly, the Phi Phi Islands, famous for their large limestone mountains with cliffs, caves and long white sandy beaches. Lungi and Mandla made sure to take a picture at The Love Tree, which is famous for immortalizing ones love for each other.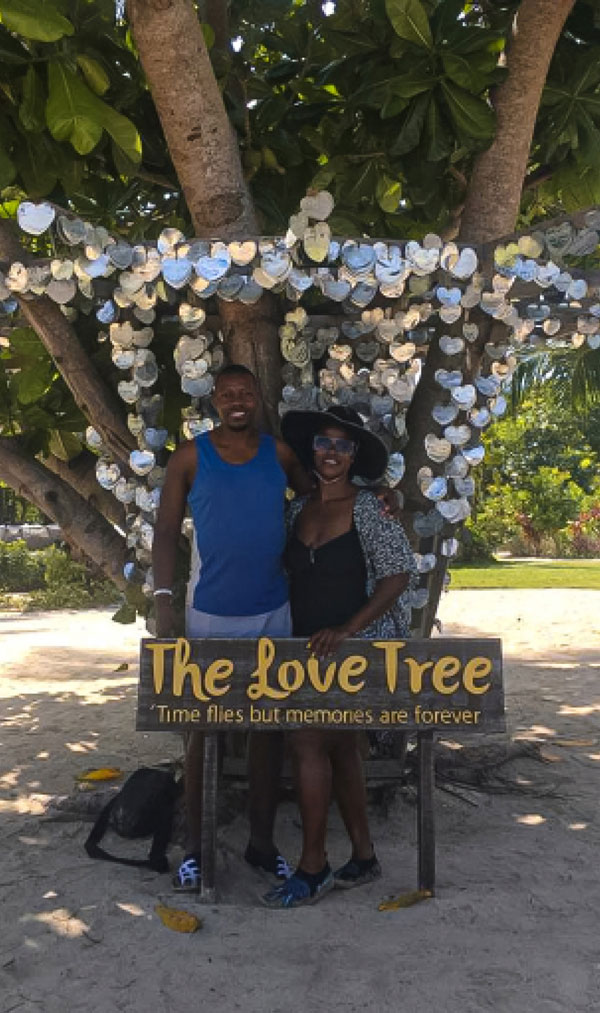 Maya Beach
Secondly, Maya Beach. Only accessible by boat, which makes it exclusive and even more beautiful.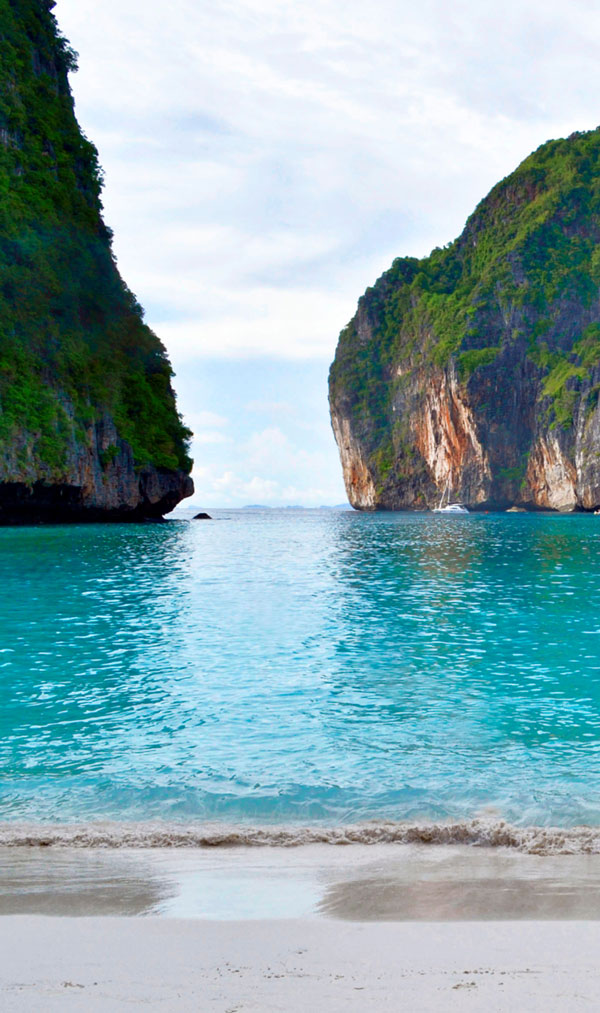 Paradise Beach
And lastly, Paradise Beach. Besides the soft sand, clear water and coconut trees, you will also find plenty of beach chairs, bars, restaurants and shops. However, the one thing they are very well known for is their famous full moon parties at night.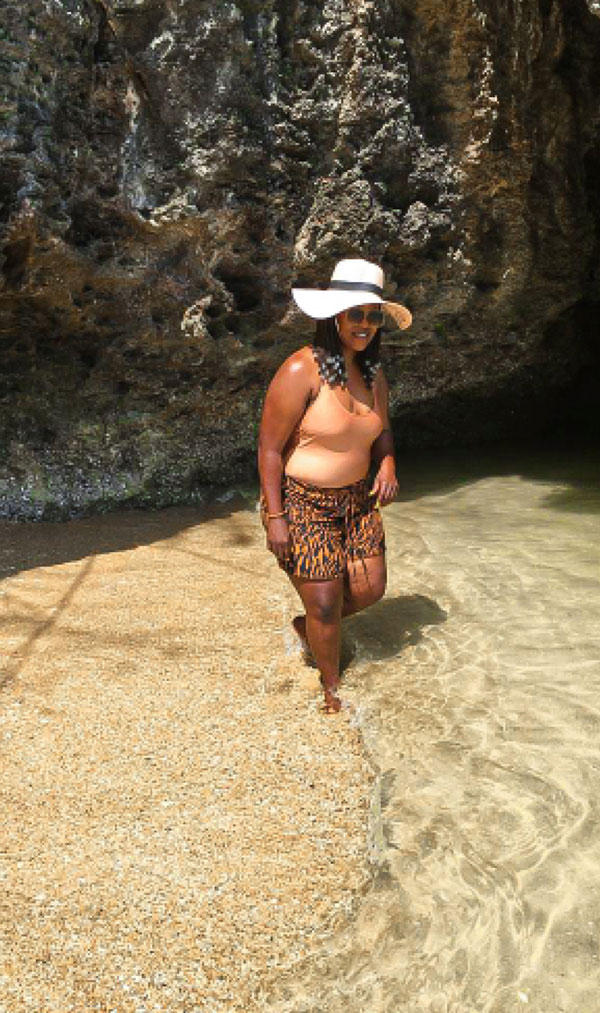 Canoeing
Masters
With their love for adventure, Lungi and Mandla braved the ocean to go canoeing. They visited a scary and smelly bat cave, with thousands of sleeping bats. But most impressively, made it all the way to James Bond Island without any help from an instructor.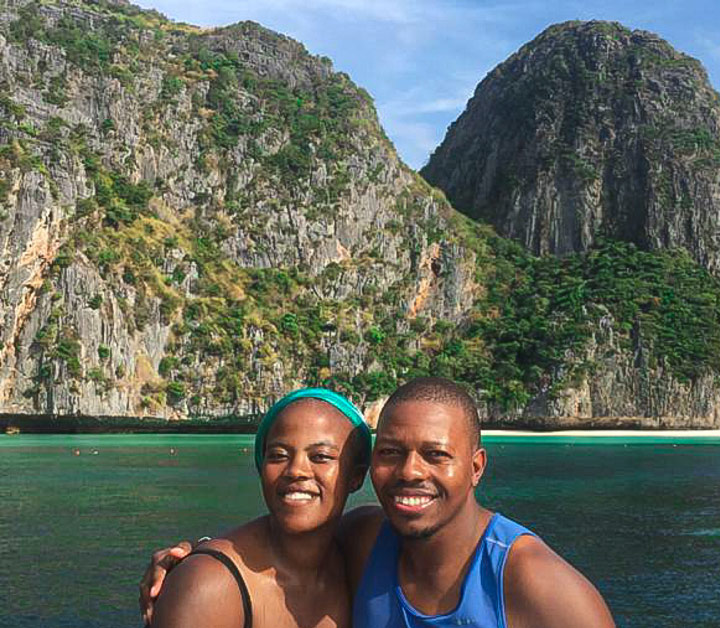 Statue of
Big Buddha
Not only are there beautiful beaches in Thailand, but Lungi and Mandla made sure to also explore the town. They visited the famous Big Buddha. It's an iconic 45-metre-high marble statue with a Thai temple at the top of a hill, with superb panoramic views.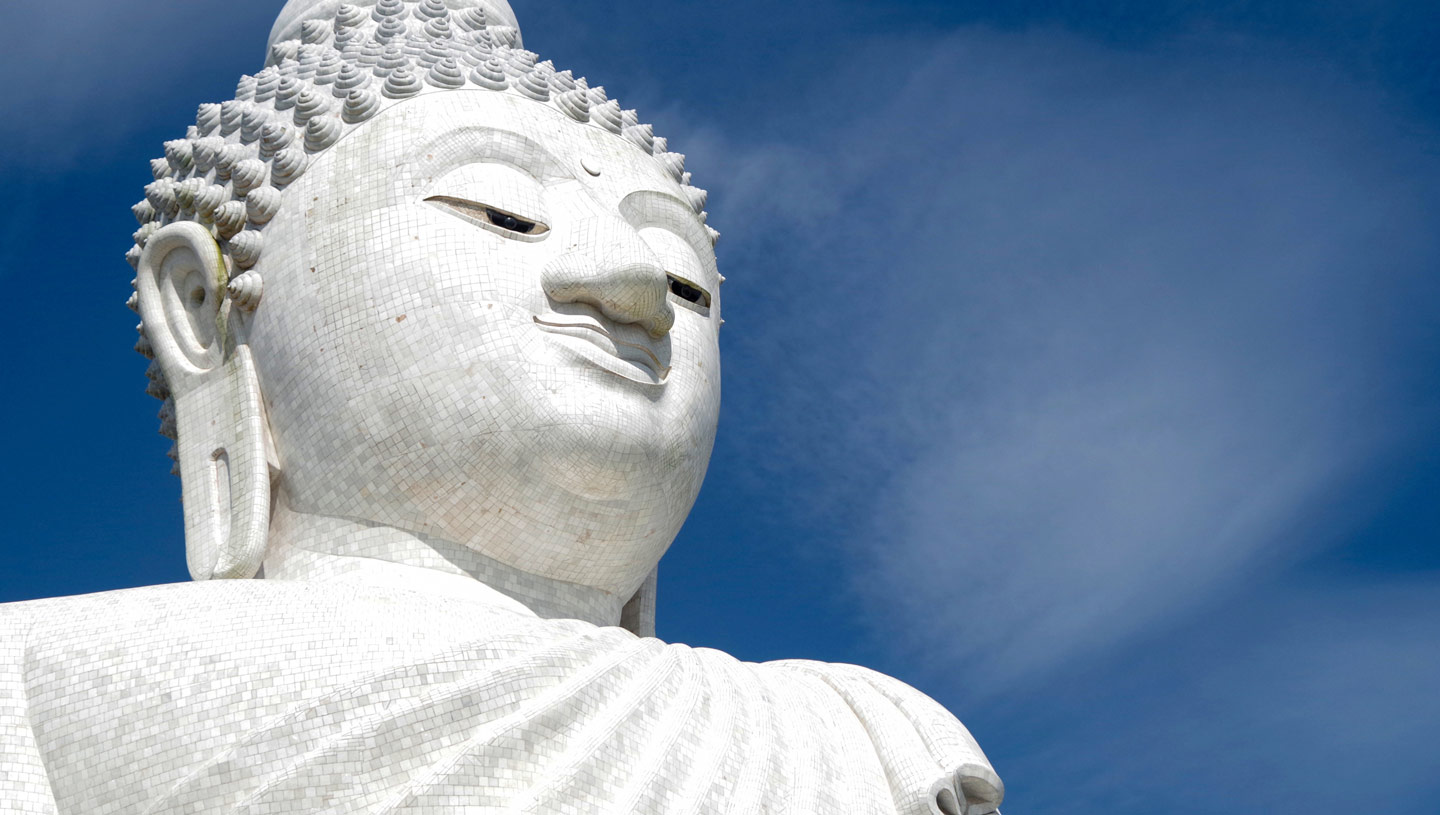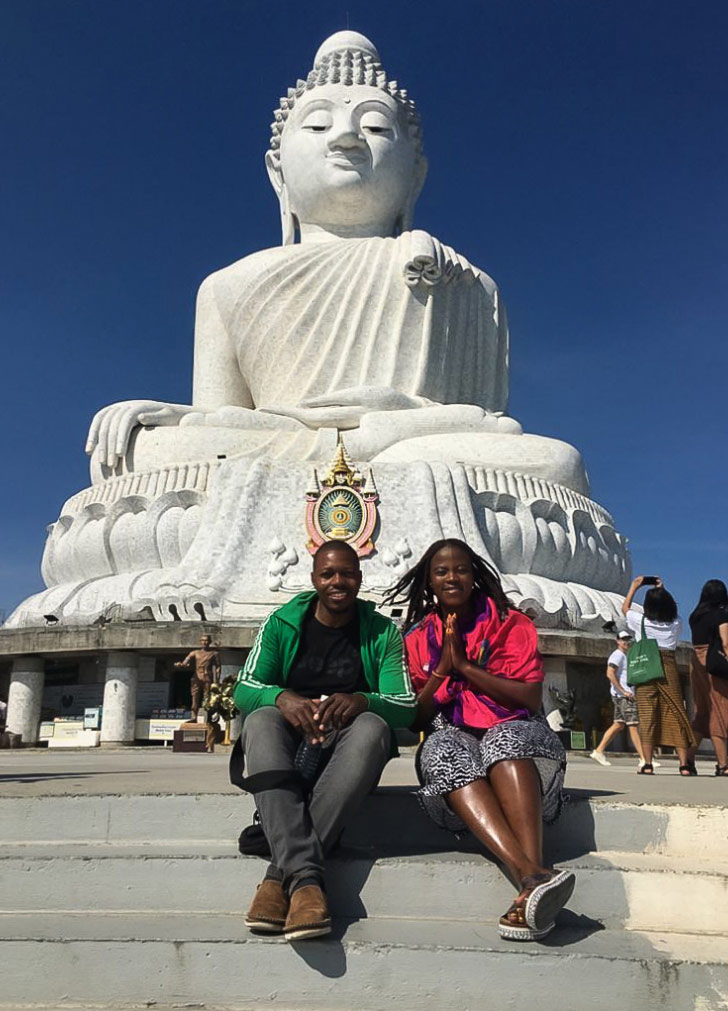 Meeting the
elephants in Phuket
One of their most unforgettable experiences was going to Phuket FantaSea. It is a cultural theme park that is divided into three sections: Shopping in the Festival Village, dining in the Golden Kinnaree Buffet Restaurant and Vegas-style entertainment in the Palace of the Elephants. Yes, there were actual elephants.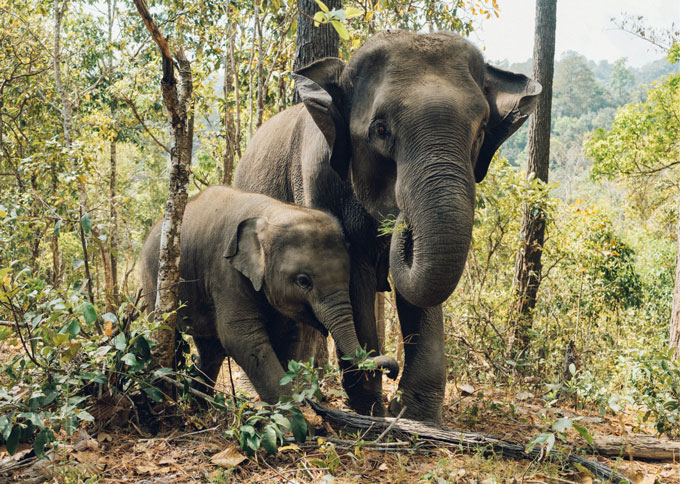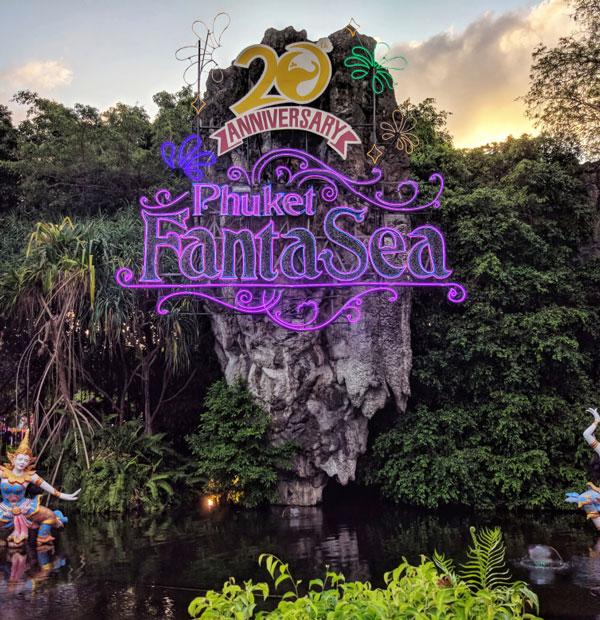 Overall, Thailand has plenty to do and see. It has a never-ending nightlife, beautiful scenery and very friendly people. A once in a lifetime experience. "Thank you for this opportunity"- Lungi Banda