Select or hover to see the name.
In a sea of four-wheel vehicles, a motorcycle is the last bastion of automotive authenticity.
- Jacob Black
Beautiful machinery
It's not a hobby,
it's a lifestyle!
What a fun shoot we had, capturing our Hello Legends on their motorcycles. It was clear to see that the motorbike reflects the owner's personality, and there is no better way to experience this, than to take you along for the ride!
Only a few can experience the thrill of driving on two wheels. No two motorbikes are alike, just as every driving experience is different. You forge a special bond with your bike, each ride being exhilarating and therapeutic. That stomach-dropping feeling of accelerating your motorbike is a privilege not many of us can say we have experienced.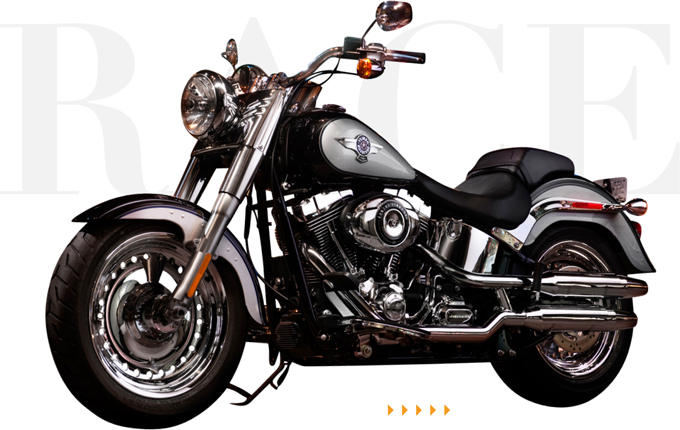 Who came first?
A. Chicken B. Egg
Still don't know... but
Wendy won the race!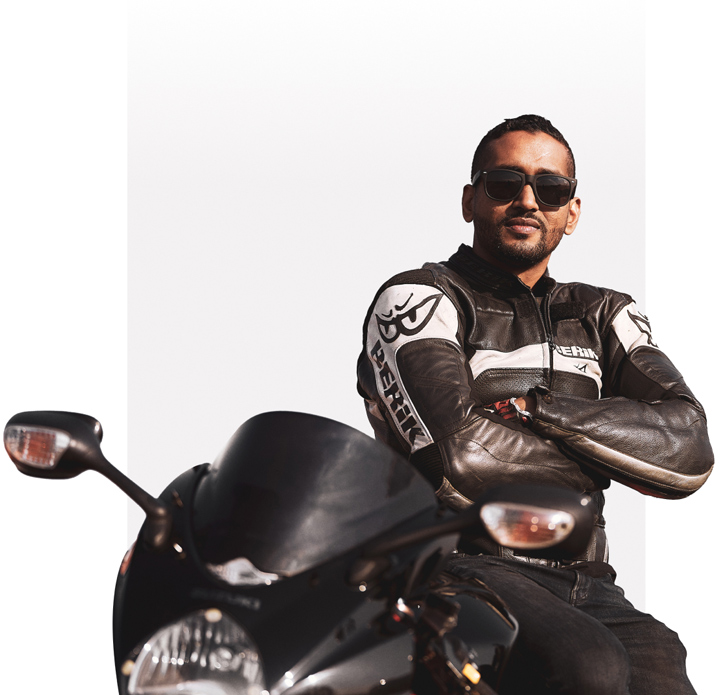 Looking the part
The look!
Owning a motorcycle gives one a "biker" persona that is thought to be adventurous and a little dangerous.
With every twist of the throttle, bug splatter, your soul is set alight, and you feel alive.
Driving is emmersive, and there's no radio or cell phone to distract you from your surroundings. You are living in the moment!
Every time you wave at a fellow motorcyclist, you feel a little more connected to the community. A community that is dressed in leather jackets and exudes confidence.
A biker summed up is CAREFREE and …
Next time, you drive past an old-school low rider or the latest superbike, remember biking is a lifestyle!
what it takes for the
perfect
shot!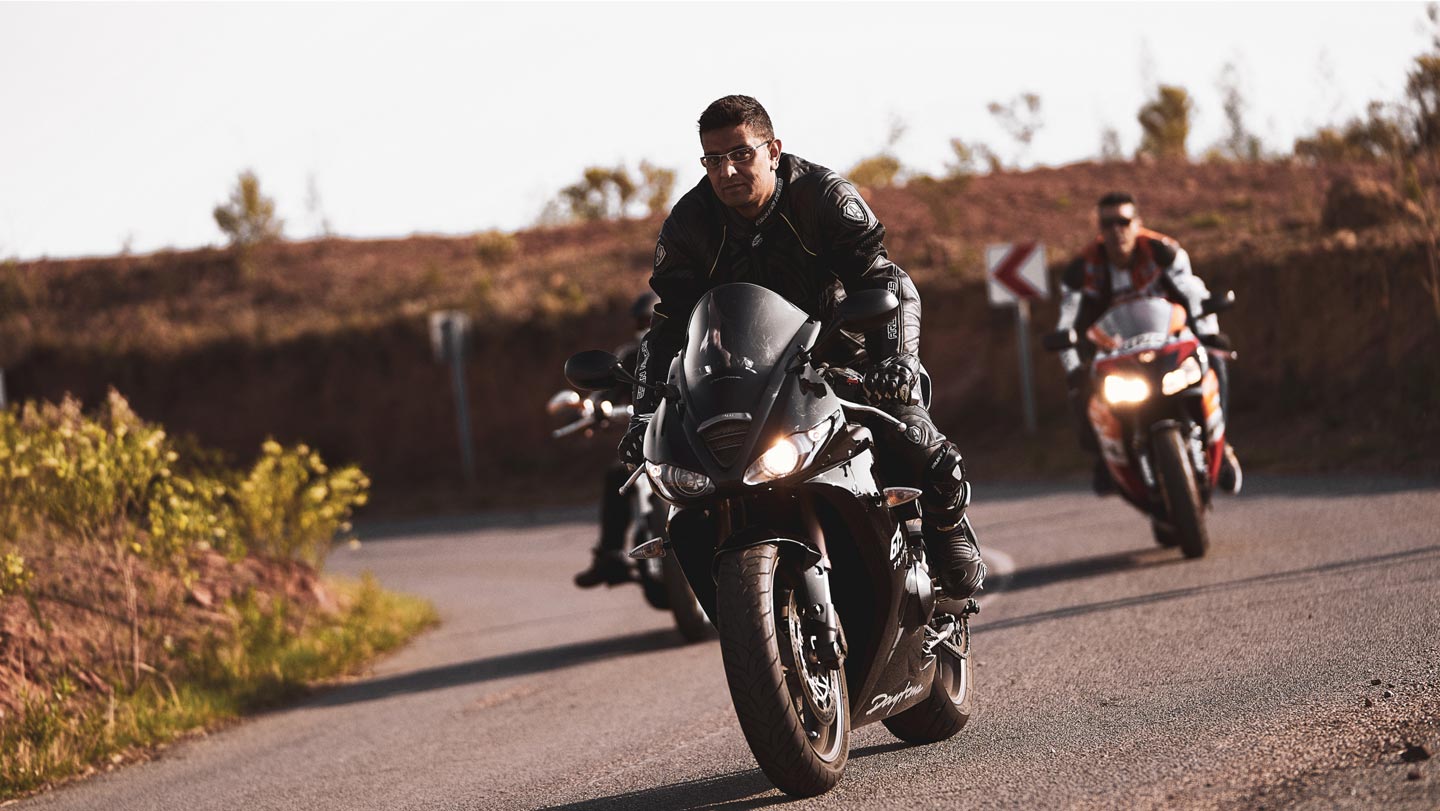 Greeting a Fellow Biker
Use this hand signal - Extend any arm straight showing a piece sign below the waist, palm facing forward.
Warning! Cops Ahead
Use this hand signal - To warn other fellow bikers on the road, double tap with a flat palm on the top of your helmet. This will indicate that there is cops ahead.
Speeding Up the Gang
Use this hand signal - Extend your arm straight out, palm facing up, swinging upwards.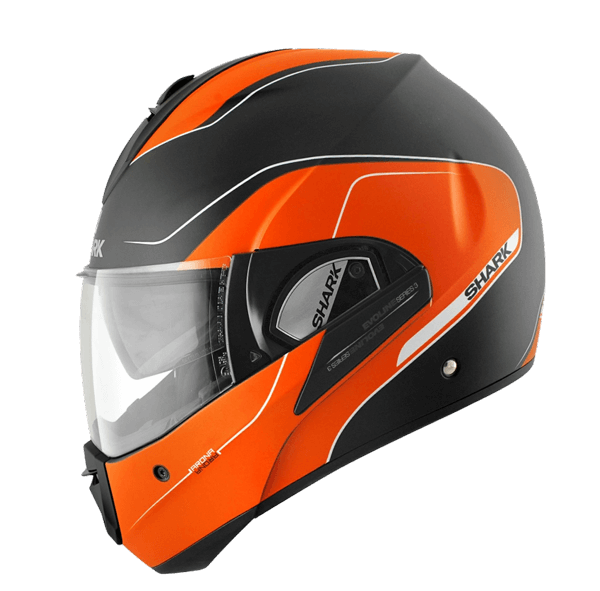 Brakes
When braking use both brakes at the same time by applying them slow and steady.
Know Your Limits
By knowing your bike's limits will help you be a conciously safe biker.
Helmet
Always wear a helmet for safety. When buying a helmet, look out for the "DOT" label, this indicates meets the federal safety standards.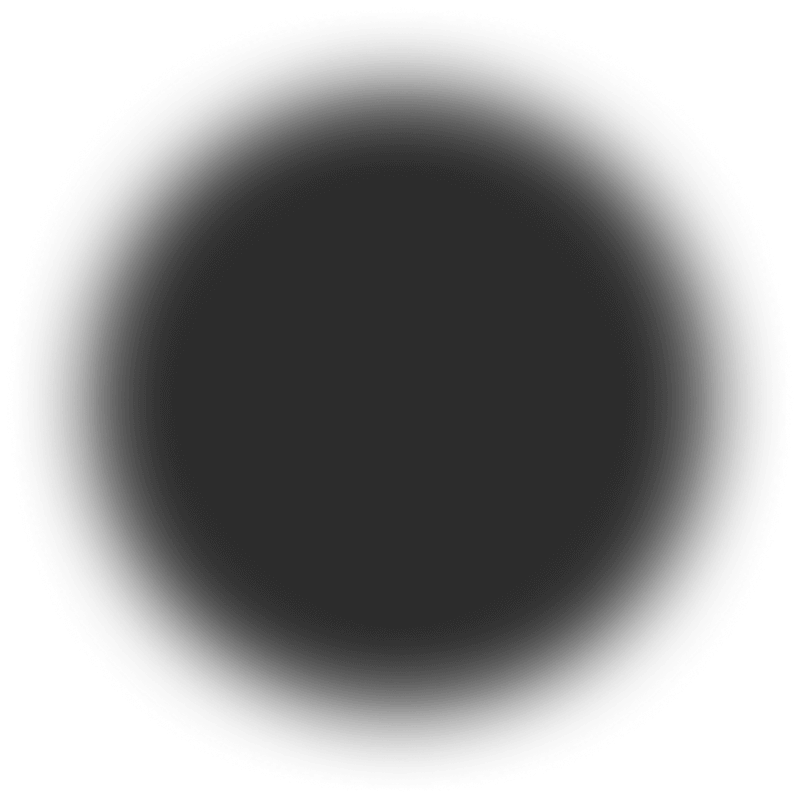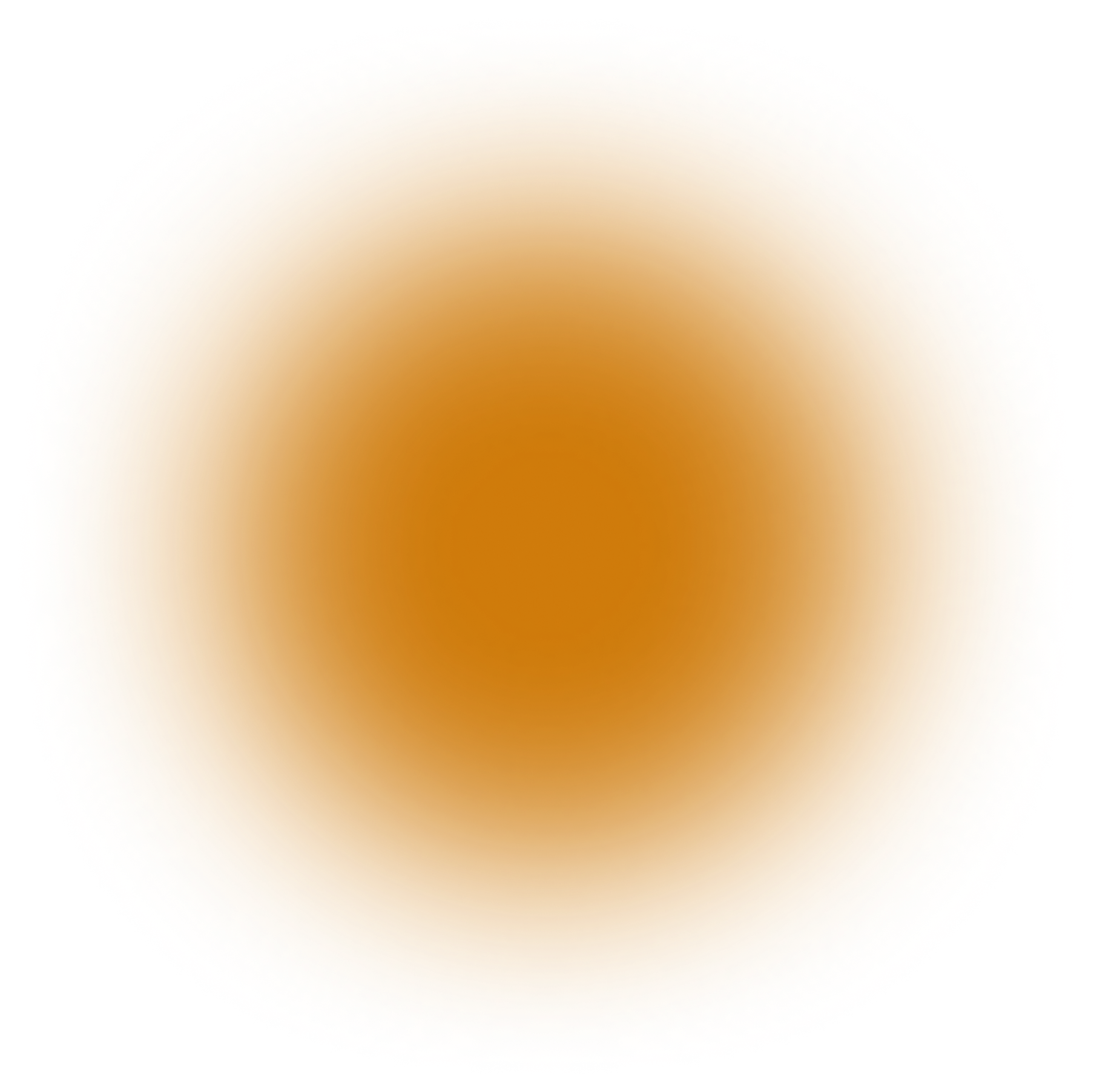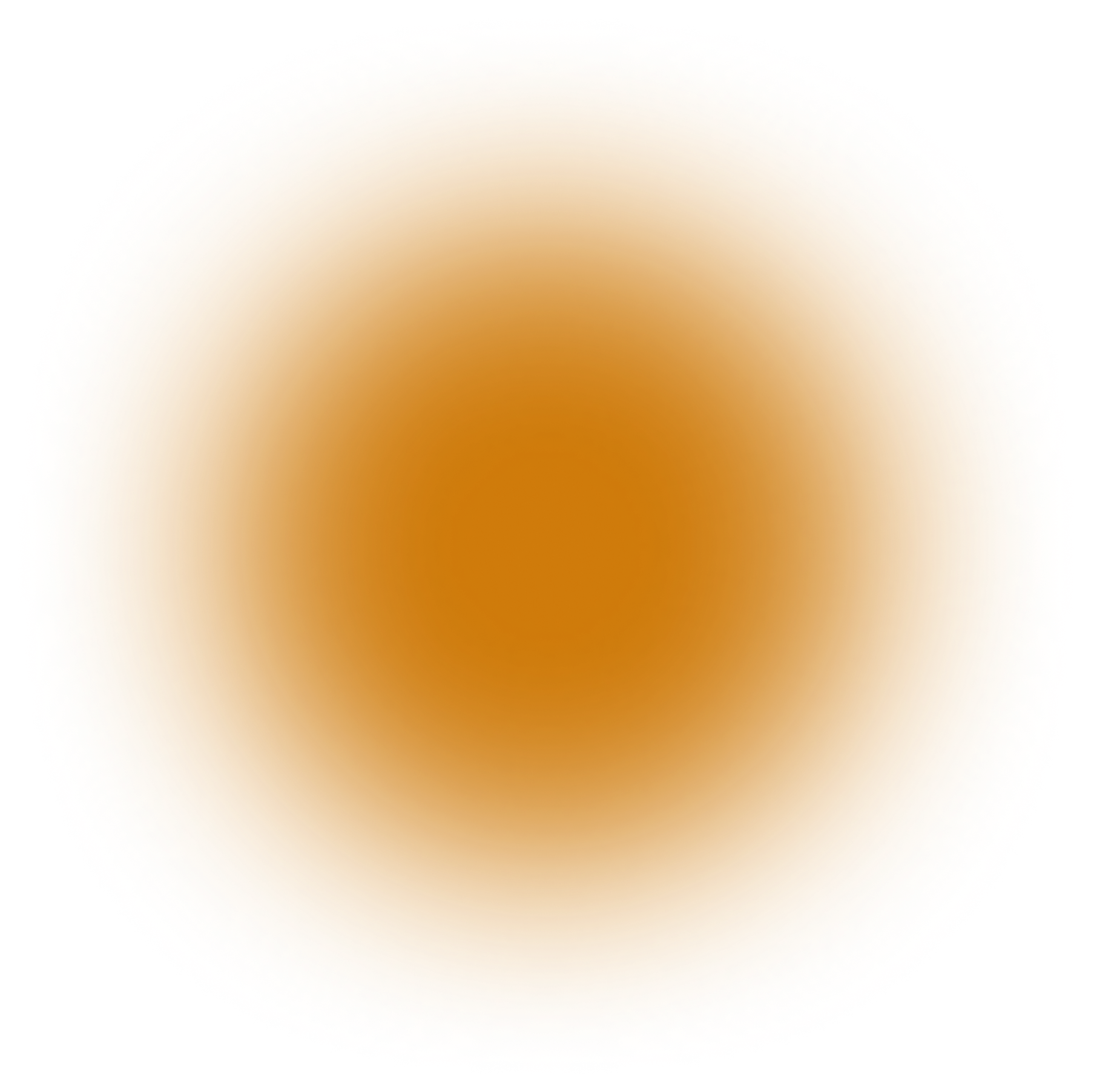 Feel like a biker

Select any of the white dots below to feel like a real biker today!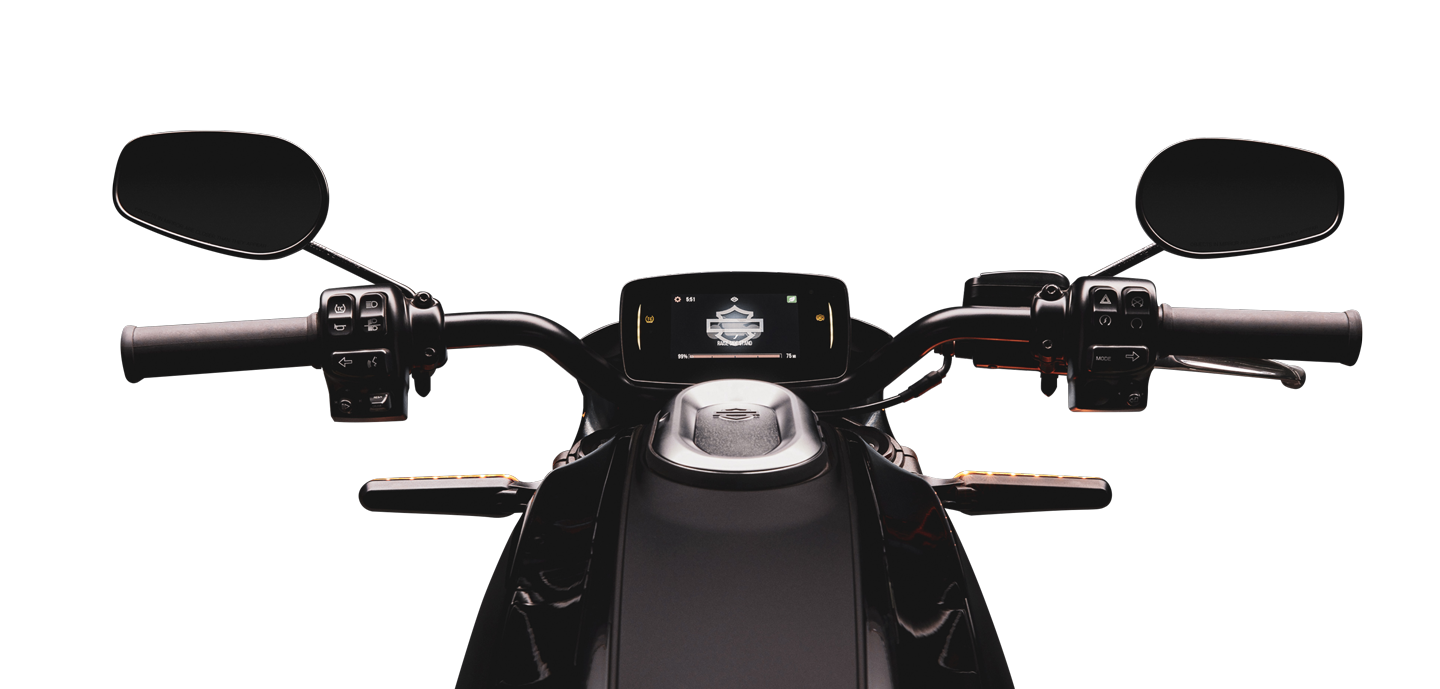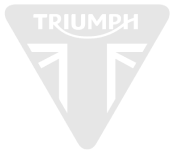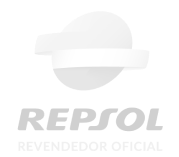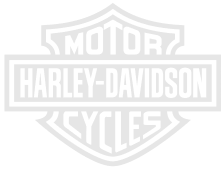 It's time to say goodbye
You've reached your
destination
Motorcycles are fun, exciting and sexy. They can be fast, slow, big or small, but ultimately they are fuel for your soul. Whether you are knee down on a racetrack or just cruising down the highway, there is an inherent simplicity to riding a bike.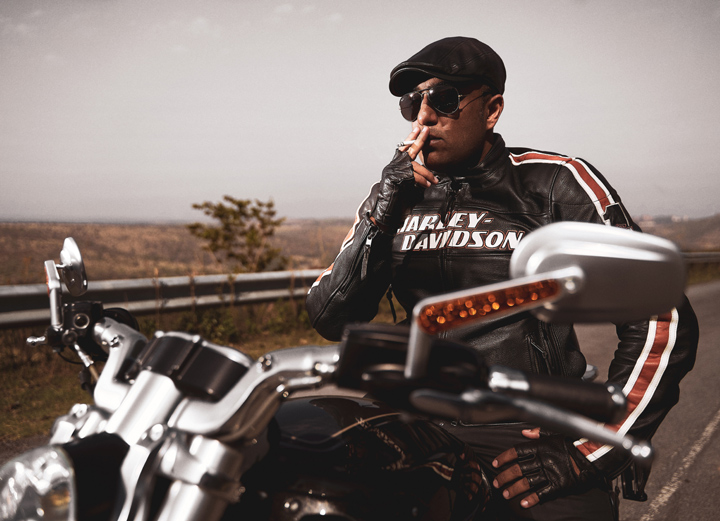 Check out the
hello bike gang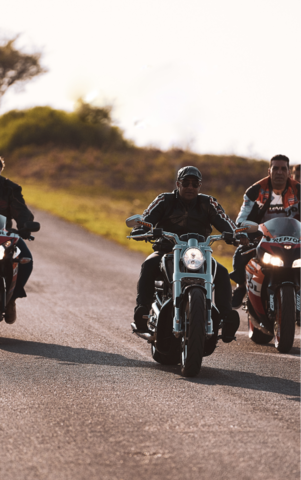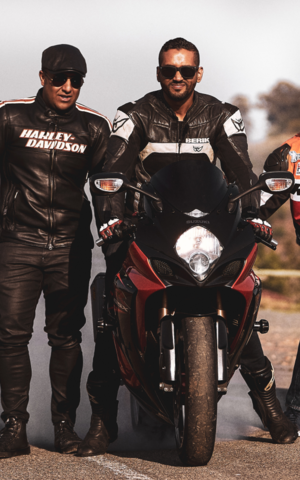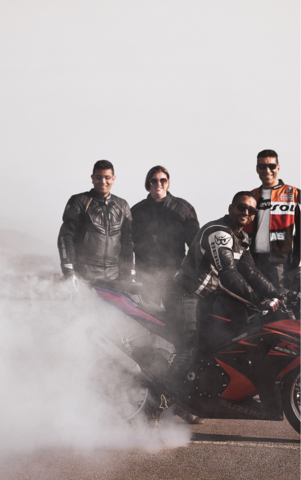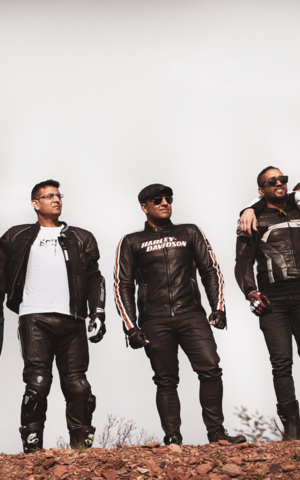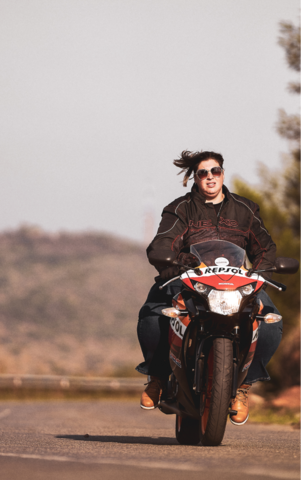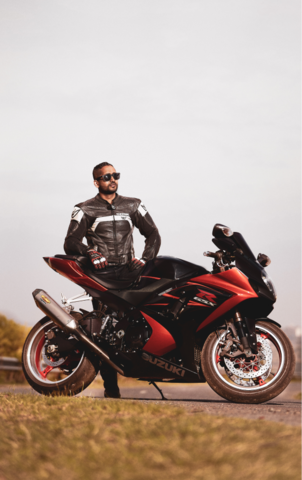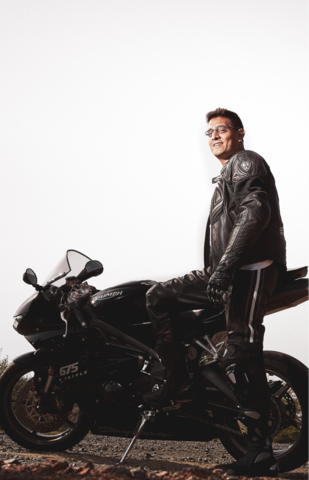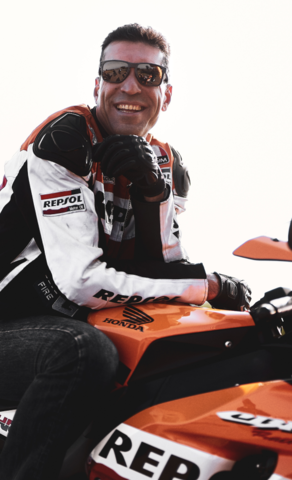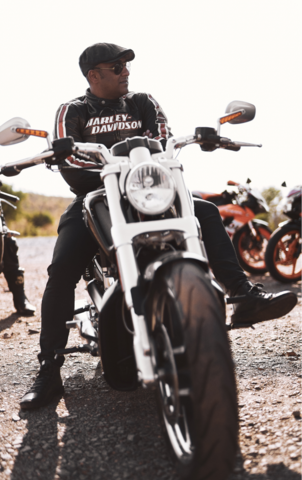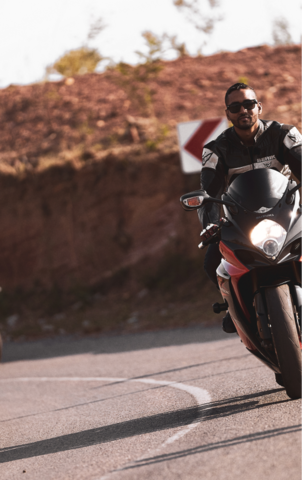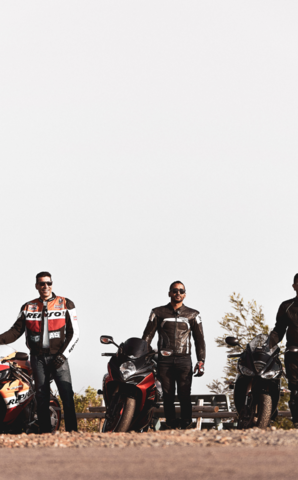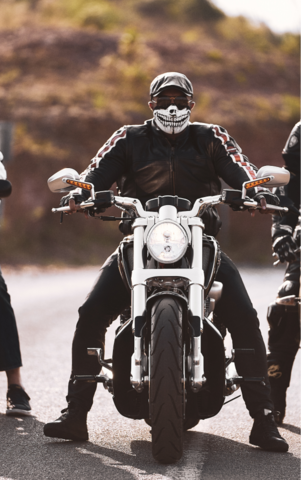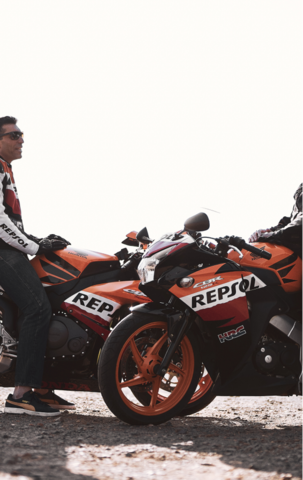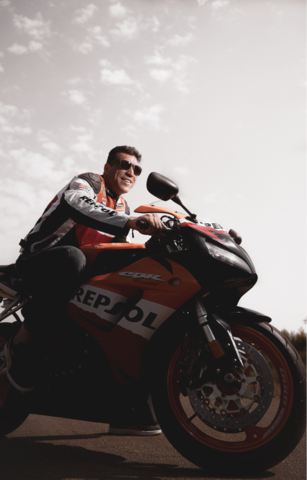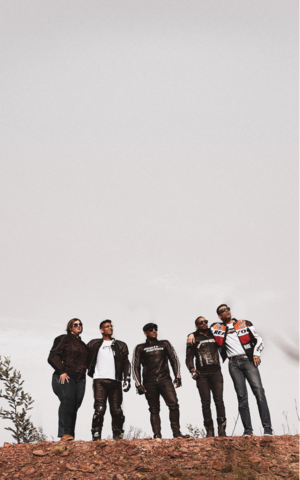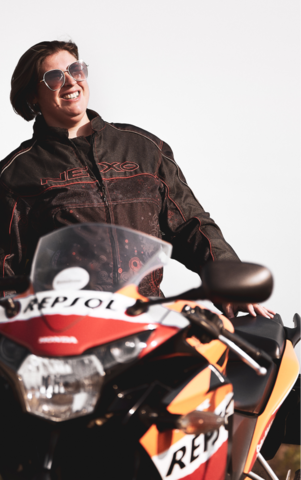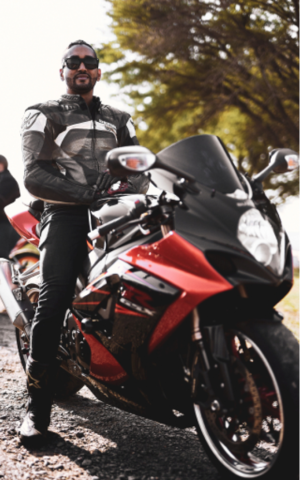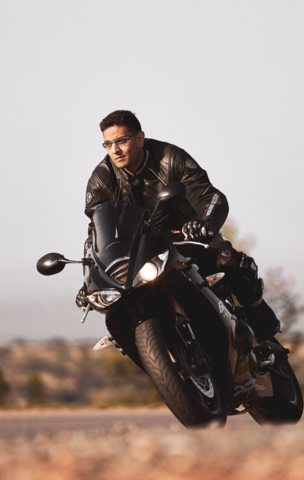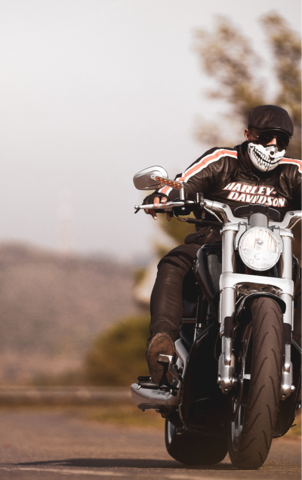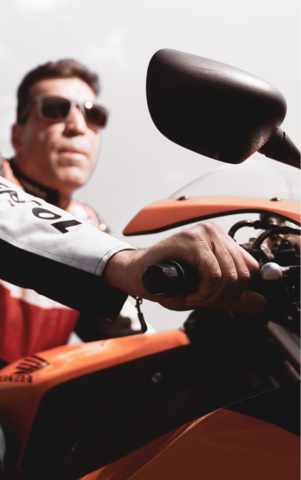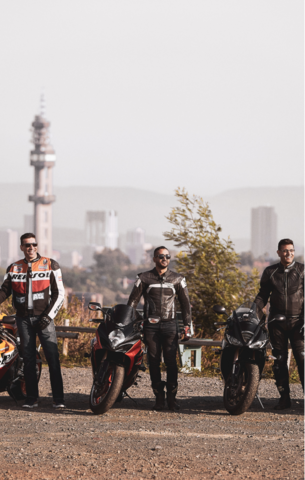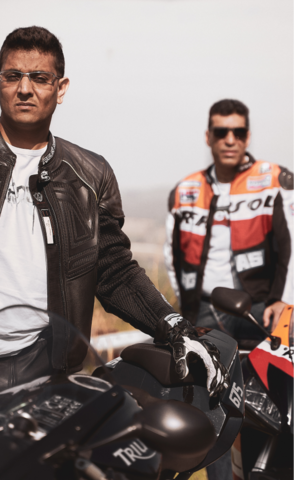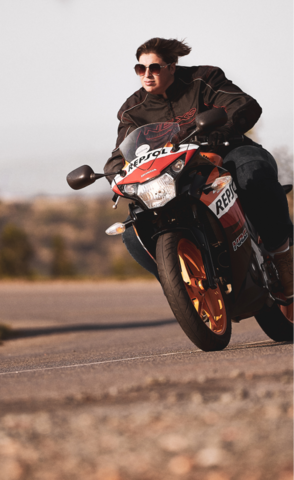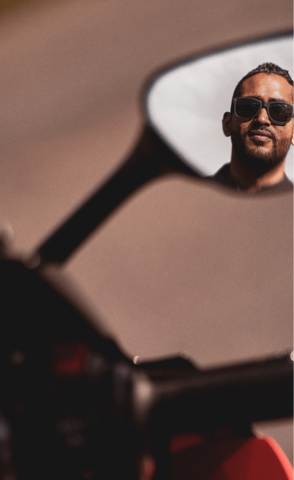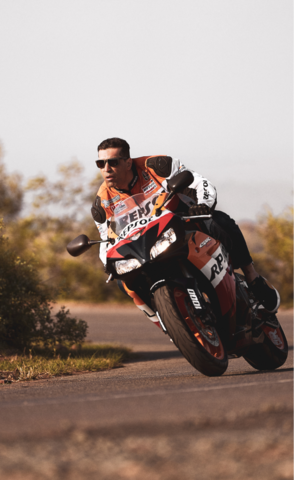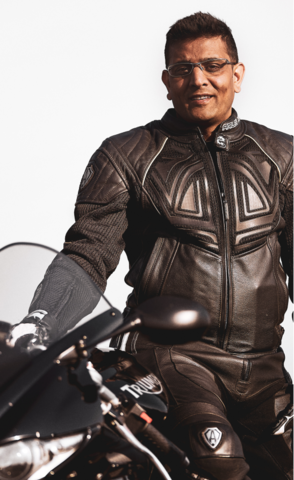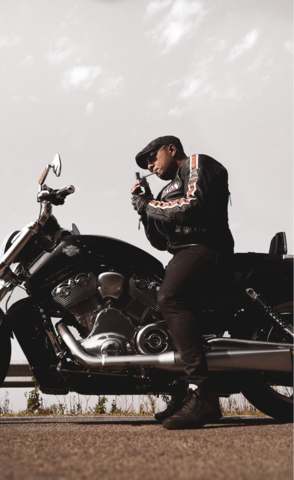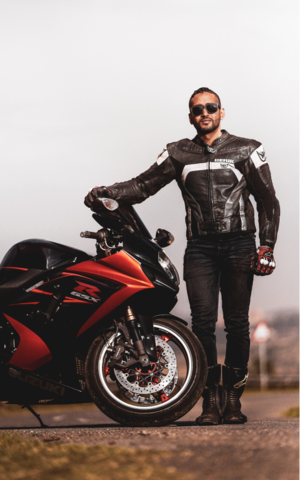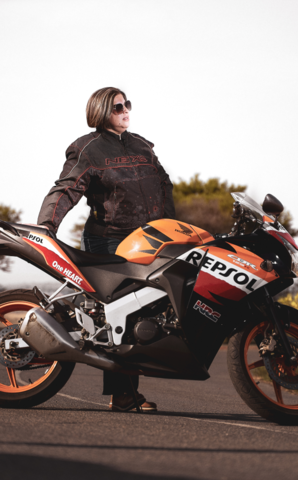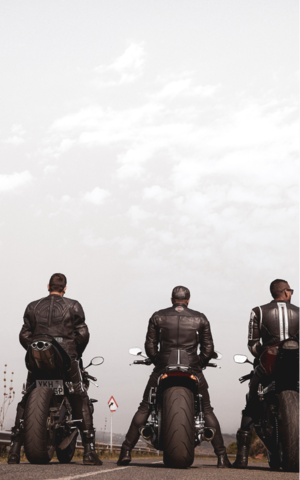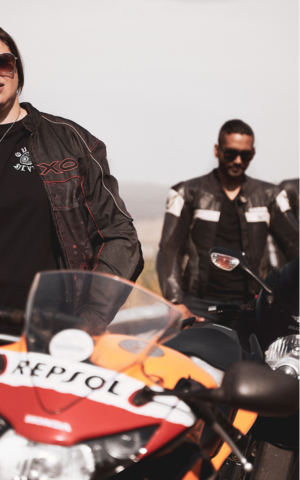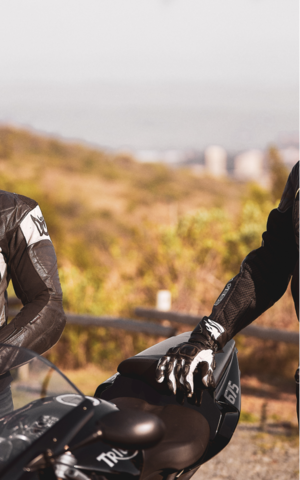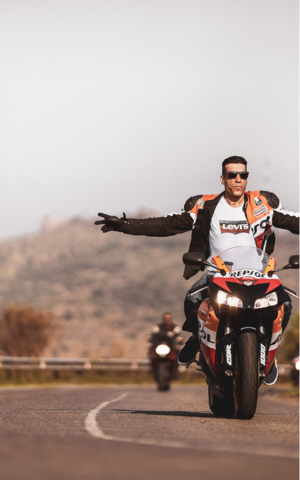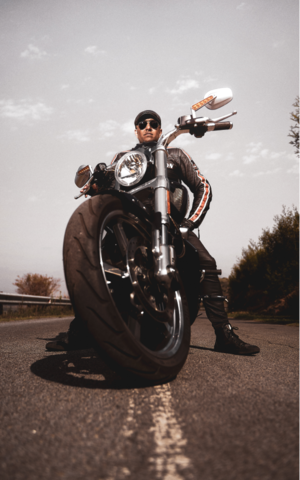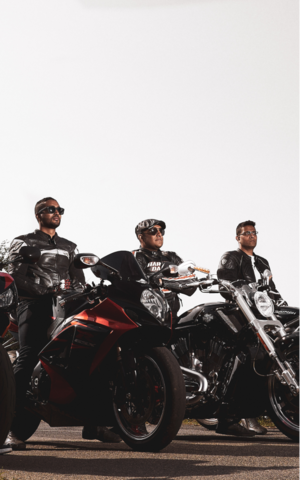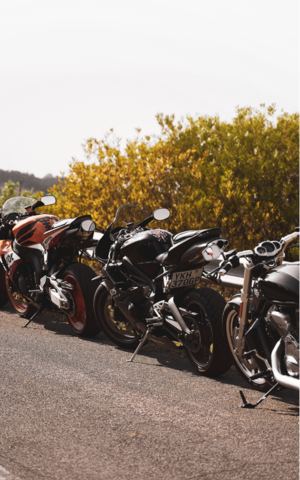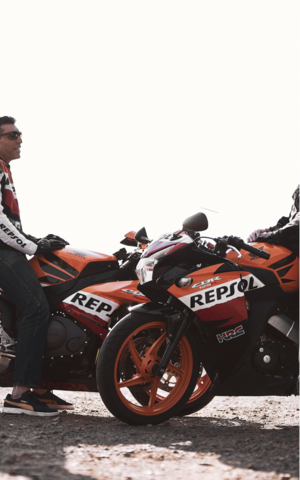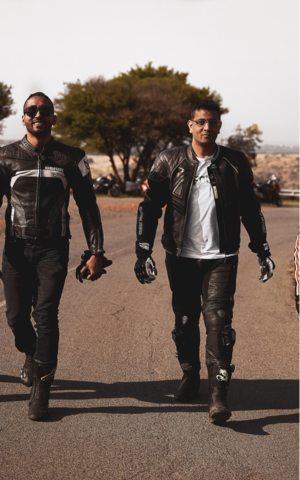 Swipe to view