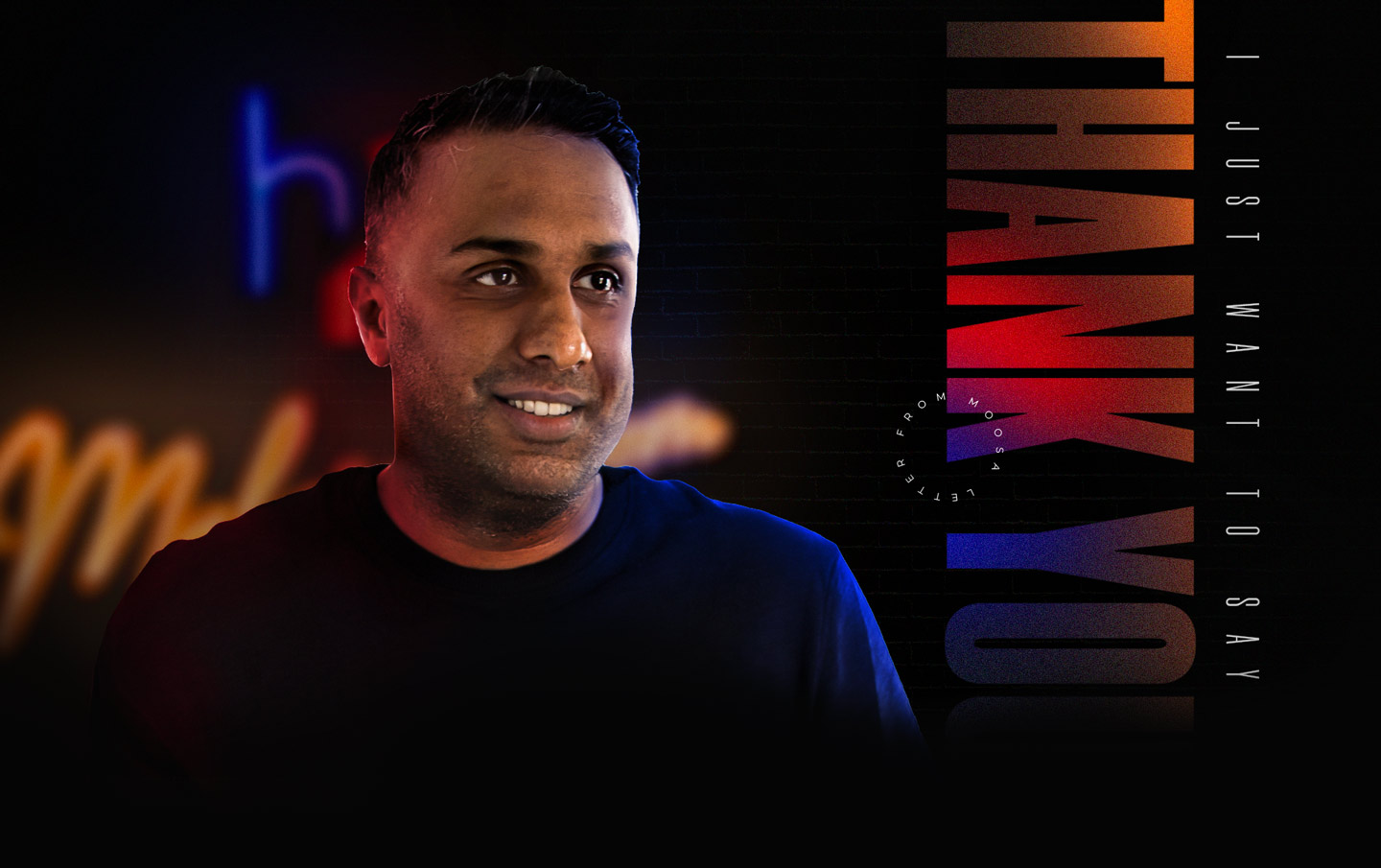 Magazine time again!
That's a sign that another year has come to an end. With everything going on this year we decided to become a little more creative so we hope you will enjoy it just much as every other year.
Believe it or not, I'm actually lost for words this year. Just in January we had all these plans for our new year, fresh as always and trying to take over in true Hello Style. We heard murmurs of a virus in China but like everyone else we thought very little off it and never in our wildest dreams did we think it would affect us in the way it did. But before I get started I want to take a moment to share my condolences to all those who lost loved ones during this difficult time. You are always in my thoughts and prayers.
Being a CEO of a company, the one question that always comes up; "How do you do it" and my answer is always the same; " I work with the most amazing and talented people". If it wasn't for you guys, I could never do what I do and more importantly the Group could never achieve what it has, so a huge thank you for your continued sacrifice and commitment. I am forever grateful.
So I'm sure reading this you guys are eager to get to the juicy parts. Many of you are probably saying "we know we are awesome, now tell us how we are doing as a Company, where do we stand?" Okay, okay here we go… Like a lot of companies out there we too were not spared from the economic after shock of this pandemic. It's no secret we had to take drastic measures but those very same measures is what set us up for a remarkable recovery. Q-Mart has had one of its best years to date. When competitors slept and stayed in-doors, the Q-mart team masked up and continued going out into the field. That sacrifice has now paid off and resulted into an amazing year for Q-mart.
Similarly, Hello Paisa had a rocky few months at the beginning of the Lockdown but once again you guys have shown tremendous grit. Your ability to fight and outsmart your competition has also resulted in steadying the ship. There are some rocky waters ahead but nothing you guys can't navigate.
Malaicha.com has shown some solid progress. With massive tech enhancements now available to our customers along with a 24 city footprint in Zimbabwe we are expecting only good things in the coming year.
Hello Paisa UAE has again grown from strength to strength in one of the most competitive remittance markets in the world. They too were not spared from the COVID-19 aftermath but they continued to fight the good fight and are yielding really positive results.
Last but not least ,Hello Pay. We started rolling out our terminals in March this year and we have been pleasantly surprised at what we could deliver in such a short space of time. This is also an area where we see massive opportunity so watch this space. I believe we are going to see a lot of innovation and growth coming out of this business.
So there you have it, in one of the most challenging years for any business globally, we have managed to grow in some areas, solidify in others and more importantly we managed to innovate as well. A true testament to the Hello way.
As we fast approach the holiday season, please take this well-deserved break and reflect on what's important as well. For me this year has been by far the most challenging but I quickly learnt to focus on what's important. Life is precious and I'm forever grateful for what I have. I will never take a smile or a handshake for granted again. You only realize how important this is when you can't see it or feel it anymore. Spend time with your families and loved ones and always remember our Hello Family in your prayers.
For now stay safe and I hope to see you all very soon.