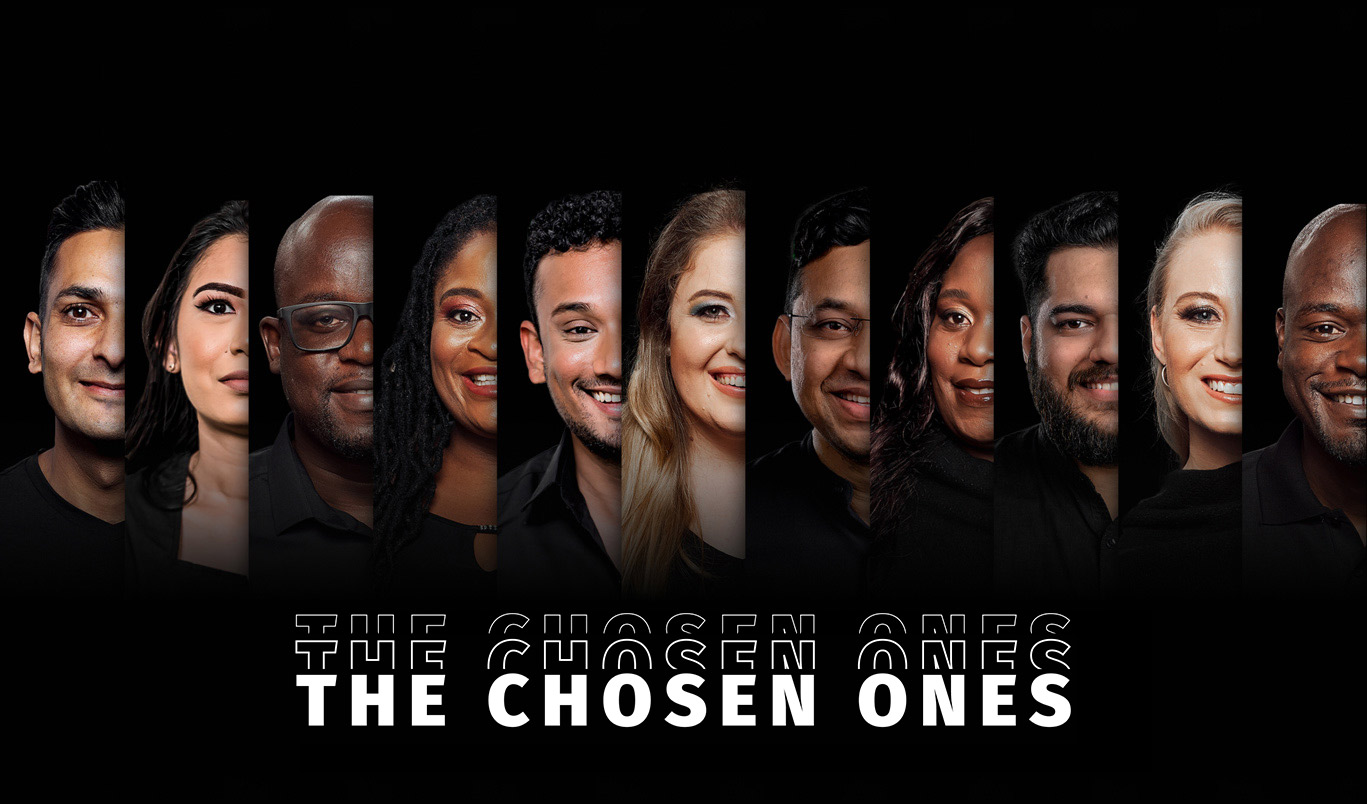 Eleven legends on one cover, who would have thought that would be possible? We have really changed the way we do things. In a year where we had to adapt to a life online, it only made sense to give you a "Hello Teams" inspired cover. Our digital version of the Magazine gave us the opportunity to award and recognise more than one person this year. These people have all contributed to Hello in one way or another. Thank you for living our Hello Values every day. Congratulations to all of you.
Aasif
Joosub
National Sales Manager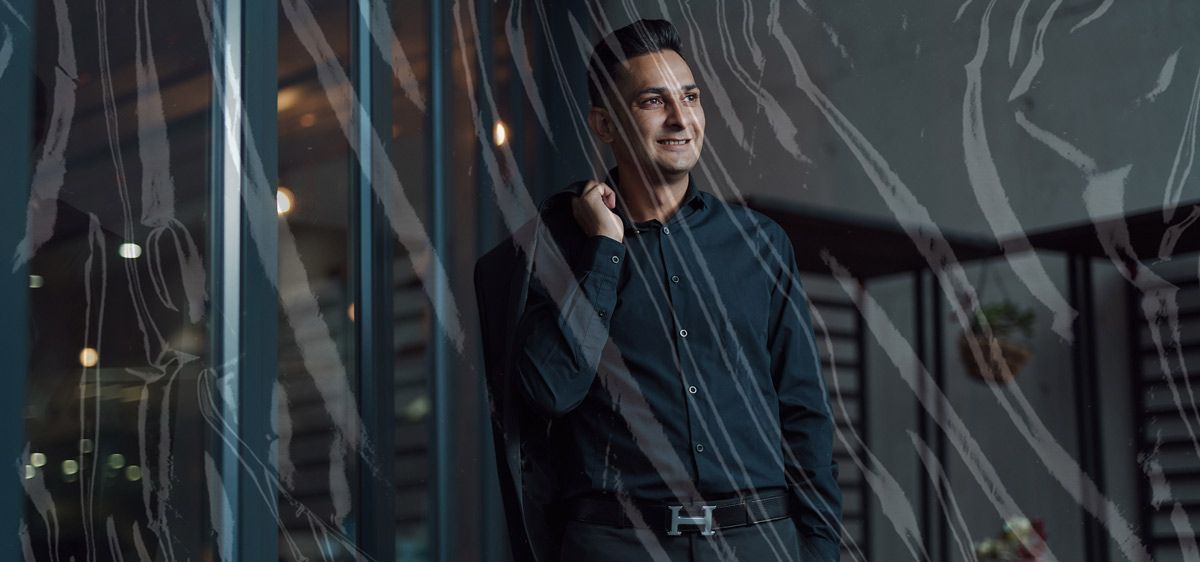 "If you love what you do, it's no longer hard work. It's passion"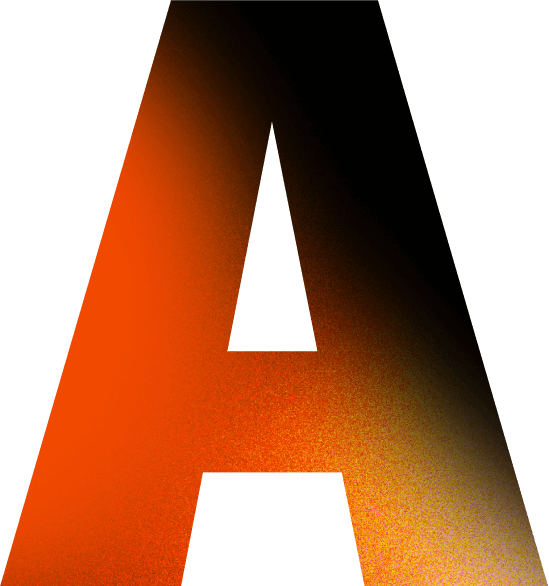 South Africa
Get To
Know Me...
Aasif has been part of the South African Hello family for a while now, and he seems to be getting younger by the day. Maybe it's his 3 colour wardrobe, maybe it's his dedication to his work, or is it perhaps his title as the best golfer at Hello? Regardless of his reasons, we got to know him a little better and so will you.
LET'S GO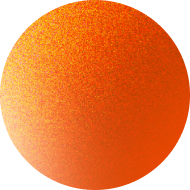 Firstly, congratulations for making it as one of the people on our 6th annual Hello Covered Magazine.
Thank you very much. I am excited and honoured.
You definitely deserve it. We all know that you have been at Hello for about 7 years now and you have grown a lot since. Tell me about your journey here at Hello.
Yes, a lot has changed over the last 7 years. I started to work for Hello Mobile in 2014 as a Business Development Manager. At the end of that year I moved over to Hello Paisa and joined Ahmed's team. Today I am a National Sales Manager in Asian Remittance and I haven't looked back since. It's been an awesome bumpy road.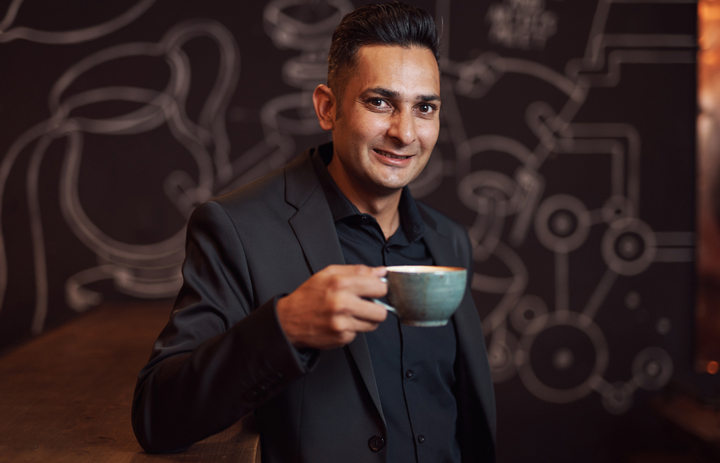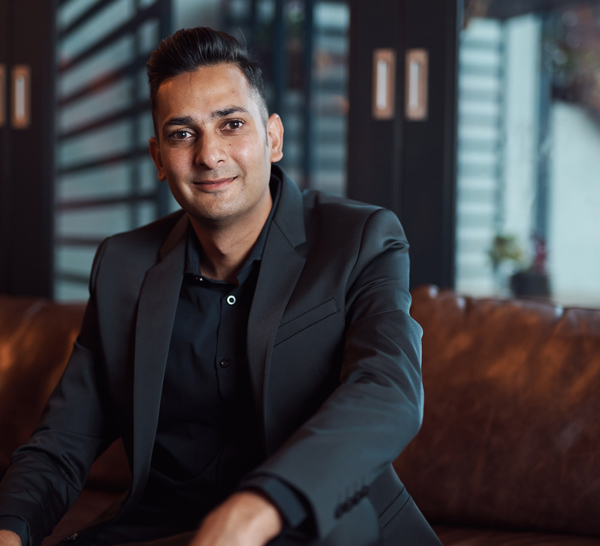 How big is your sales team?
At the moment our sales team is made up of 60 people.
How many countries do we remit to?
We remit to over 40 countries.
Is Hello Paisa only available in South Africa?
Hello Paisa is available in South Africa and the UAE however in Malawi and Zimbabwe we also boast our own pay-out network. What that means is you can send with Hello Paisa from South Africa to a Hello Paisa point in Malawi. So, yes, that's pretty cool.
We barely see you in the office, why is that?
😀 My job requires me to be in the field. I like to be hands-on in what I do, so I can't really be in the office for too long.
I hear you are always working, even nights and weekends…
My work is very personal to me. I take pride in it, and that is why I will dedicate my time to what I believe in. My work is definitely not an 8 to 5, Monday to Friday kind of job. It's an all day, everyday commitment. Especially when you work with customers, I will always try to give my best.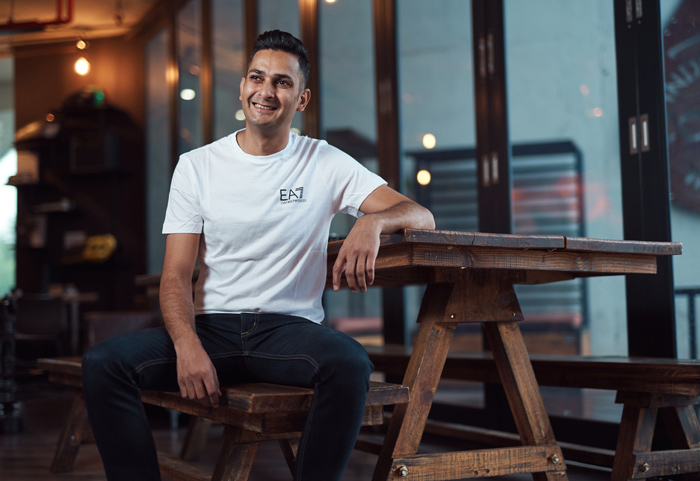 You mentioned before that you love working with your Sales Team, why is that?
I have a FANTASTIC sales team. My Regional Managers and Sales Teams work very hard and dedicate their time to do the best they can.
WOW, that sounds like a great team to have. What keeps you motivated at Hello?
I believe in our values and what we stand for. We are actually changing lives and I am fortunate to see it in the field every day.
DO
THE
JOB
Since you travel very often for your work, do you have a place you visited that really stood out?
Oh yes, that is one benefit of my job; seeing the most remote places in South Africa. We once went to an informal settlement that was on the borders of South Africa, Mozambique and Swaziland.
That sounds really cool. Did the COVID-19 pandemic have any serious impact on our sales?
😲 Let's not talk about COVID-19, however in the beginning of lockdown, I believe all businesses suffered due to total closure of the economy. But after that we have been really doing our utmost best to bring in the sales and to grow the business.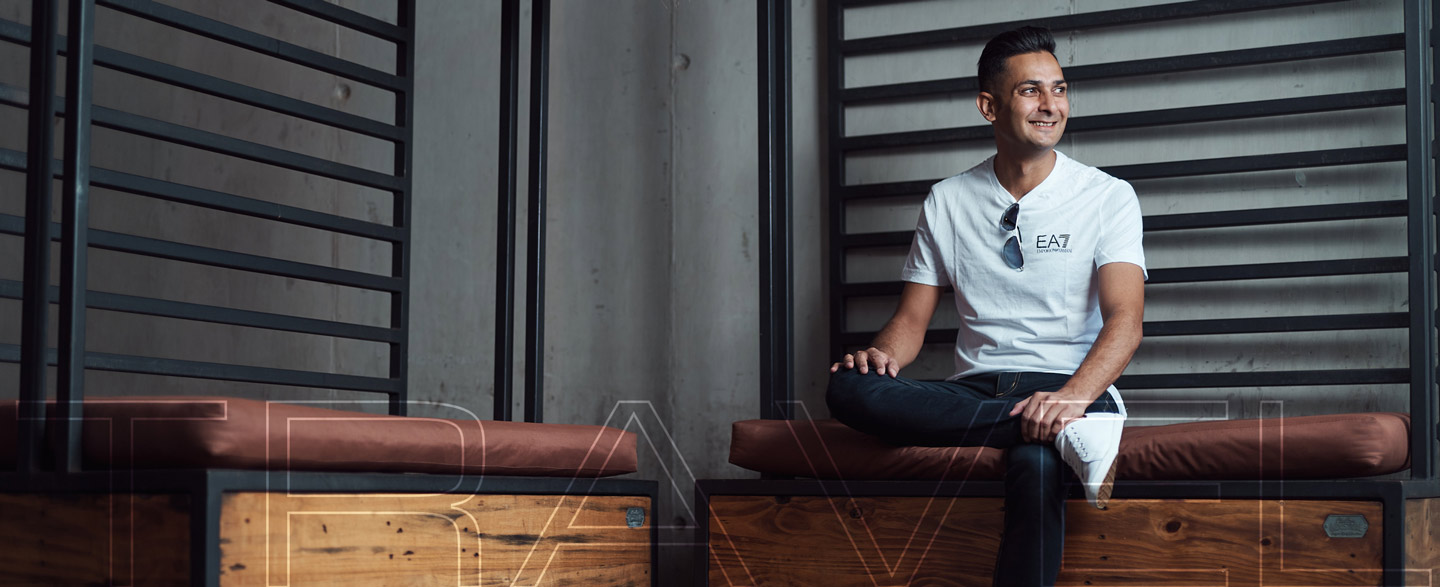 Is it true you are a very fussy person?
😀 Where did you hear that? Well, I am only a little bit fussy with 2 things. Where I eat, and where I cut my hair.
Well that's not too bad. I know you like to travel with your family. Where would you like to take them once the borders open?
I would love to take them to Disneyland, I am sure the kids will love that.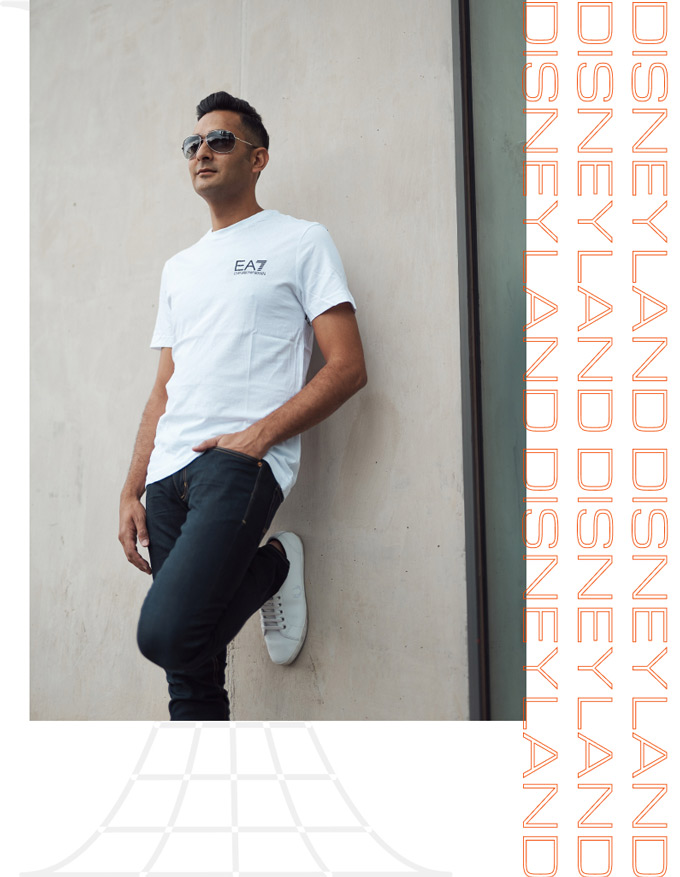 19TH
HOLE
Let's get down to some serious stuff… Is it true that you once shot a score of 120?
WHAT! 😲 I don't remember the last time I had a score that high.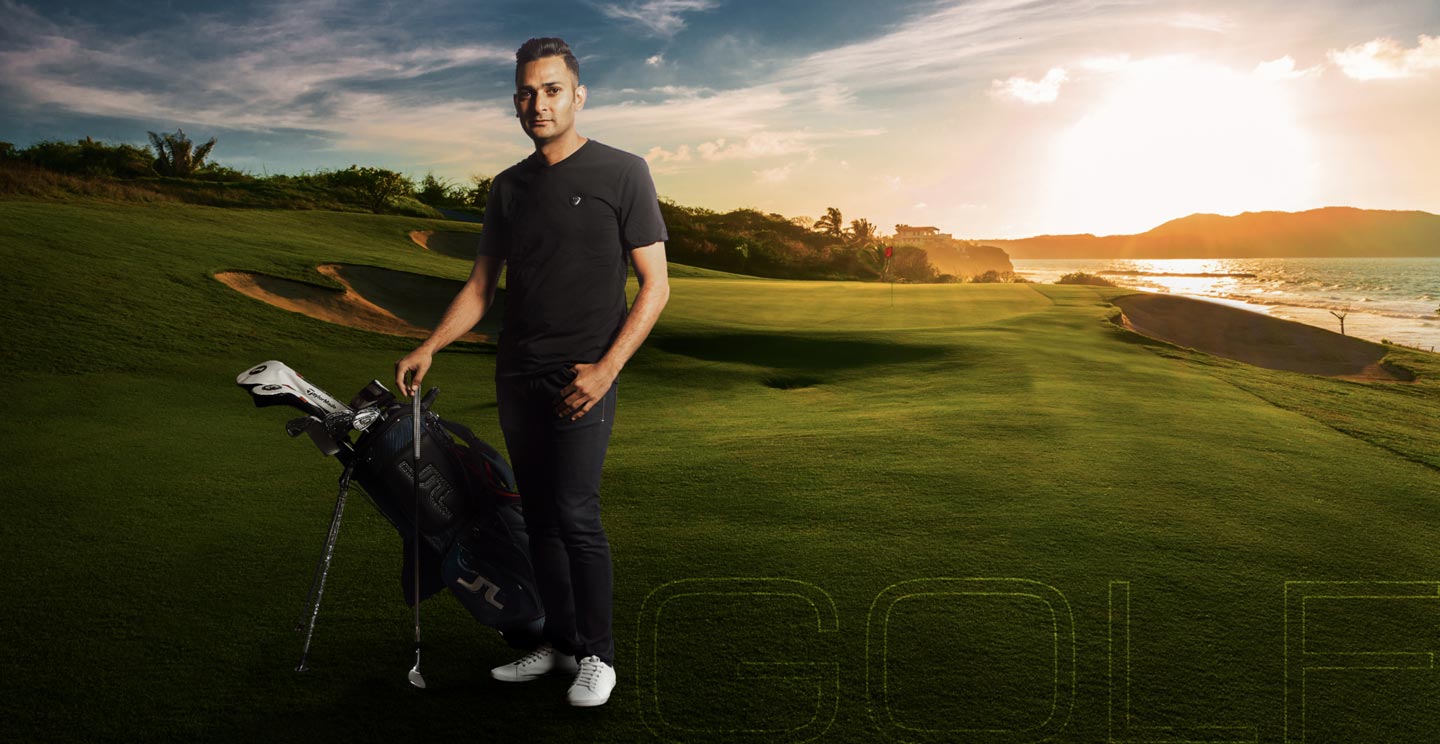 It's no
secret
that you love golf
Does your son also love playing?
Yes, golf is my passion and it keeps me going. My son likes to follow me and do whatever I do, so I am sure he also loves golf.
It's quiz
time
I think it's time we do a quick quiz. Just answer the first thing that comes to mind…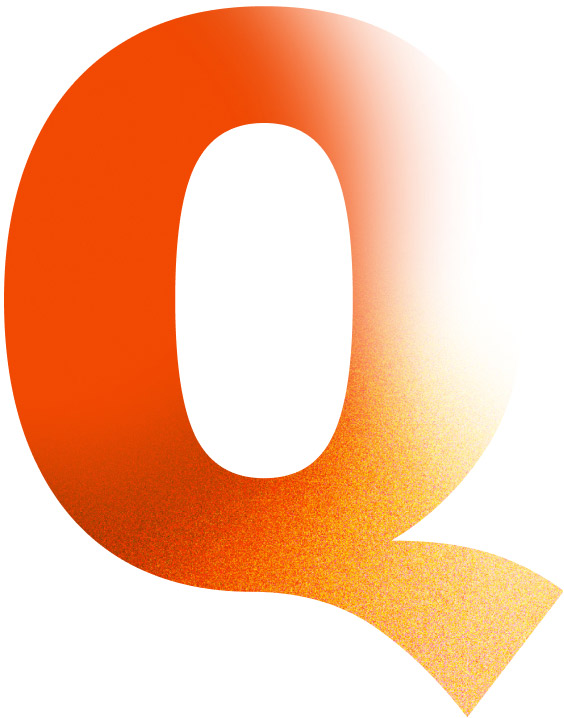 Favourite course?
Fancourt
Favourite professional player?
Tiger Woods and Rickie Fowler
Favourite Brand?
Taylormade and Puma
Best score?
75
Current Handicap?
9
Who loses their temper the most?
😀 Moosa
Who is the funniest on the course?
Ashwin
Who is your best partner?
Any one of my brothers
Who is your worst partner?
😀 Ravi Shanker (Fancourt 2019)
Who always hit the bunkers?
Ibi Bunkers
How many hole-in-ones?
😢 None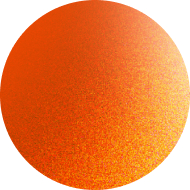 Thank you so much for your time. I had a lot of fun asking you these questions.
It's a pleasure, I also had fun.